Music tours are a real chance to get to know the other members of your group as The Joyful Spirit Gospel Choir from Somerset discovered on their recent choir tour to Flanders.
"It was a real bonding experience for the choir and everyone loved it!" said their party leader Chris Philips.
As well as performing two concerts, the choir had a chance to explore Bruges and Ghent and fitted in some shopping at Calais before catching the Eurotunnel back to the UK.
Take a look at their wonderful touring pictures and here's what else Chris had to say about their experience.
"We had some great excursions; the guides all had funny anecdotes to tell us which added to our enjoyment and overall everything worked really well.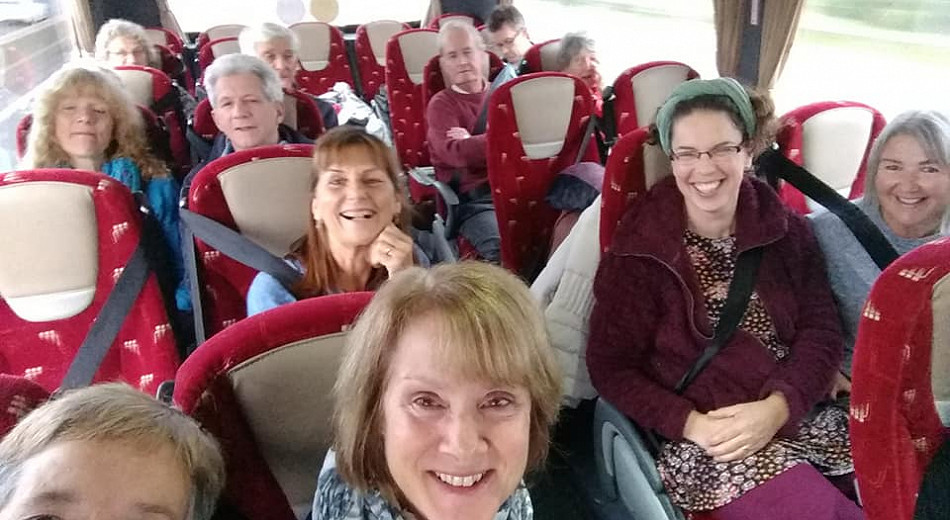 "At both our concerts we had standing ovations. In one, we also had some wonderful comments from the audience. Snacks and drinks were provided and served by church members at the end; they were very friendly.
"We stayed in a great hotel; they made an effort to make us feel welcome. It was good to be able to walk to the shops, beach and our second concert venue; quite a few members said they would be happy to return!
"Our coach drivers were perfect, accommodating to our needs, helpful and jovial.
"Overall it was a fun and enjoyable experience, which exceeded our expectations on our first foray as a choir to Europe, with great singing and appreciative audiences."