Located at the heart of the thermal town of Fiuggi, the Hotel Ambasciatori is immersed in a splendid natural setting and surrounded by a natural oasis of well-being as well as sites rich in history, culture and tradition.
These characteristics make it an ideal destination for those who love to stay in close contact with nature. The Hotel Ambasciatori is an elegant four star hotel which offers a warm Italian welcome to all visitors.
One of the key features of the hotel is the Tangerine Spa; a modern and well-equipped wellness centre of 1000mq, where staff take tailor-made care of clients, following them through a relaxation course which considers everyone's specific needs.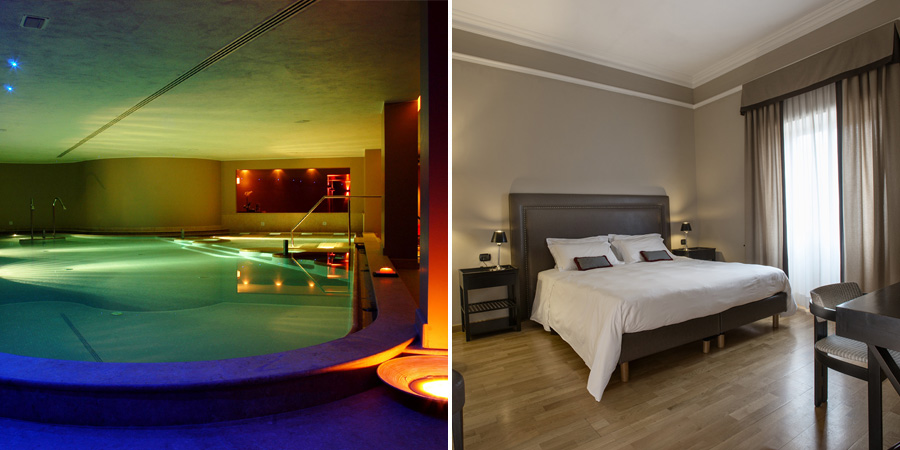 Tangerine Spa features
Wet area: Swimming pool heated to 34° with hydromassage, biosauna, turkish bath or calidarium, frigidarium, rain labyrinth, relaxation area (chaise longue, lounge chairs in the solarium area, water beds room), the solarium with whirpools are open throughout the winter.
Other areas: The private hammam room with hammam table and a private Raxul bath, the cloud tab, for scrub or mud therapy and dry floatation, floatation pool or sensory deprivation tub, rooms for massage or treatments.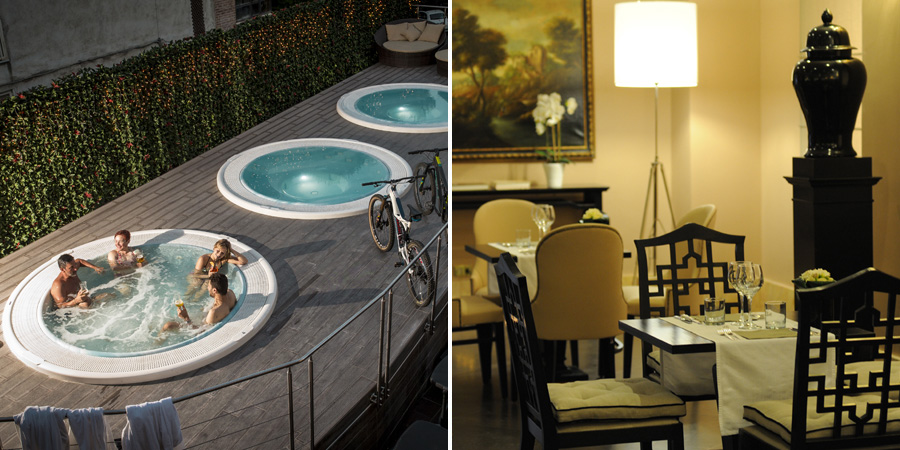 The location of your retreat
Fiuggi, in addition to being one of the most popular spa towns in Italy, will surprise visitors with its artistic and historic beauty.
In the surrounding area, in addition to monasteries, castles, villages and archaeological sites, you will also find amusement parks, museums and nature itineraries, in the midst of scenic mountains, hills, secular forests and crystal-clear rivers.
In Fiuggi and the surrounding area there are several sites of cultural and historical importance that are definitely worth a visit: abbeys and monasteries like Certosadi Trisulti, Casamari, Subiaco. Don't miss the famous city of the Popes, Anagni, or the cyclopean walls in Alatri, Arpino, Ferentino und Atina.
Finally, a large number of medieval castles and cities wait to be discovered. Besides all this, Rome, a giant museum of its own, is only an hour's drive away.
Other activities possible in the area include biking, trekking, urban trekking, golf, nordic waking, horseriding, rafting, archery and alpine skiing.