Theatre Studies Trip to Barcelona
Catalan Theatre: Politics, Identity and Performance
Barcelona's theatre scene has flourished greatly in recent years. Many popular and diverse are performed in both the main and fringe theatres, including modern as well as classical pieces in Catalan.
One of the main venues for the performing arts in Barcelona is La Ciutat del Teatre - The Theatre Town. Among others are the Mercat de les Flors, home to the Municipal Theatre, which focuses mainly on dance. This complex also includes the permanent seat of the Teatre Lliure, one of the world's most famous performing arts ensembles. You can also visit BTM (Barcelona Teatre Musical), the acting school for actors and directors and other cultural institutions as well as Teatre Grec, a Greek-style amphitheatre.
Our trip includes:
A visit to the Catalan Puppet Theatre, "Composing for the stage" a Performance Workshop based on the Musical Theatre of Carles Santos; a guided tour of the Opera House; a guided tour of La Sagrada Familia; a visit to Port Aventura; and two performances one formal and one informal.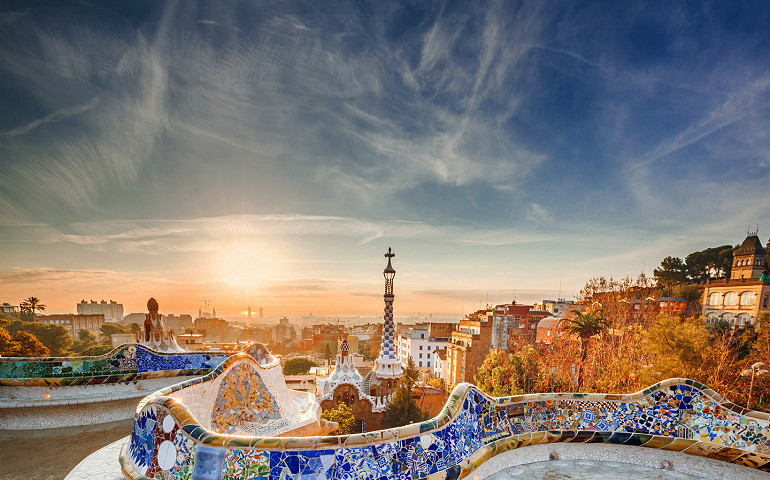 Theatre Studies Trip to Andalucia
Federico Garcia Lorca Tragedy and Myth
Federico Garcia Lorca is considered the best Spanish poet of the 20th century. His poetry captivated his contemporaries and has continued to influence later generations. His early and unjust death was a tragedy to the Spanish literature, but it also created a myth around the man that continues to grow with anyone that discovers his works. The works of Federico Garcia Lorca are quite systematic: poetry, dramas and prose are all fed by obsessions -love, lust, sterility- and aesthetics. The variety of forms and shades doesn't break the unity of the texts.
Visit the Poet's Summer House where he wrote some of his best-known works. Now a house-museum, you can see the poet's personal items, photographs, drawings, paintings and manuscripts.
Our trip includes:
A Performance Workshop based on Lorca's work; a visit to Federico García Lorca House-Museum at Huerta de San Vicente; a day trip to Roquetas de Mar; A trip to Federico Garcia Lorca Park in Alfacar believed by some to mark his grave and a day trip to Fuente Vaqueros, the town where Lorca was born.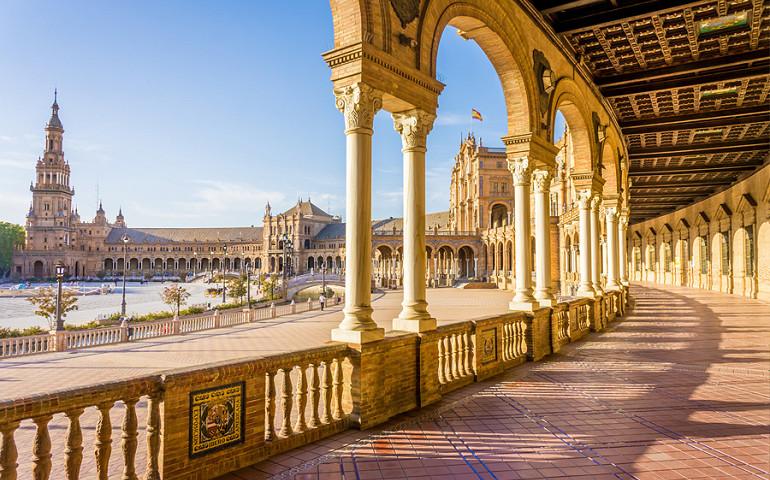 Theatre Studies Trip to Berlin
From Schiller to Chekhov to Gorky, The Prestige of Berlin Theatre
Deutsches Theater Berlin
The highly acclaimed ensemble of the Deutsches Theater Berlin was established in 1883.
Classic plays by Friedrich Schiller, Anton Chekhov and Maxim Gorky are part of the repertoire of the Theatre, as are premieres of contemporary dramatics, like Dea Loher, Yasmina Reza and Marianna Salzmann.
In addition to its important directors like Andreas Kriegenburg, Stephan Kimmig, Stefan Pucher or Tom Kühnel/Jürgen Kuttner, this theatre is also famous for its outstanding ensemble.
The foyer of the chamber theatre offers an additional 80 seats in the 'Black Box' which was opened in 2006. Here young directors present contemporary productions with modern forms of expression in more intimate surroundings.
Our trip includes:
Two performances; a performance workshop; and a range of other tailor-made excursions to be agreed.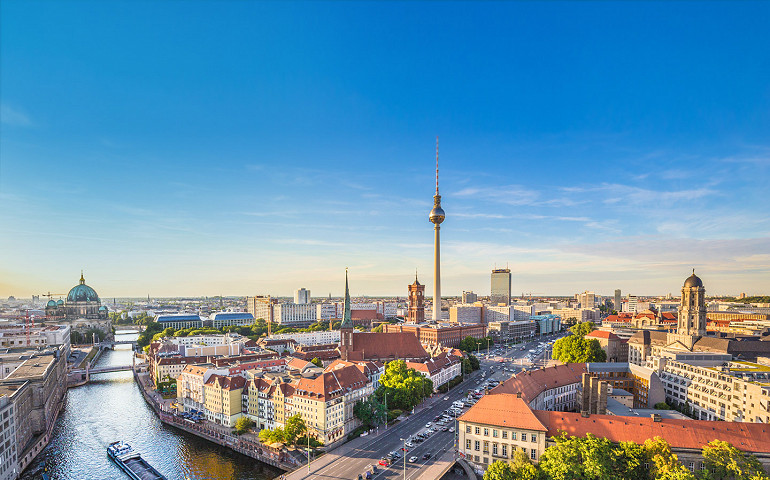 Theatre Studies Trip to Athens
Greek Tragedy
The origins of Greek Tragedy
Although the origins of Greek Tragedy and Comedy are obscure and controversial, we can construct a rough chronology. The Greek theatre history began with festivals honouring their gods. A god, Dionysus, was honoured with a festival called by "City Dionysia". In Athens, during this festival, men used to perform songs to welcome Dionysus. Plays were only presented at City Dionysia festival.
Athens was the main centre for these theatrical traditions. Athenians spread these festivals to its numerous allies in order to promote a common identity.
Visit the monuments of Athens, Delphi and the Peloponnese. Climb the Acropolis. Explore the extensive ruins in Agora for a glimpse of daily life in ancient Greece. Or visit Delphi, site of the Oracle of Apollo, which played such a significant role in the classical Greek world.
Our trip includes:
Two performances: One formal, which includes venue hire, basic light, technician, stage set up, 50 chairs, assistant/coordinator and the promotion and marketing for the performance; and one informal, which may take place in a market square or other free venue; and a range of other tailor-made excursions to be agreed.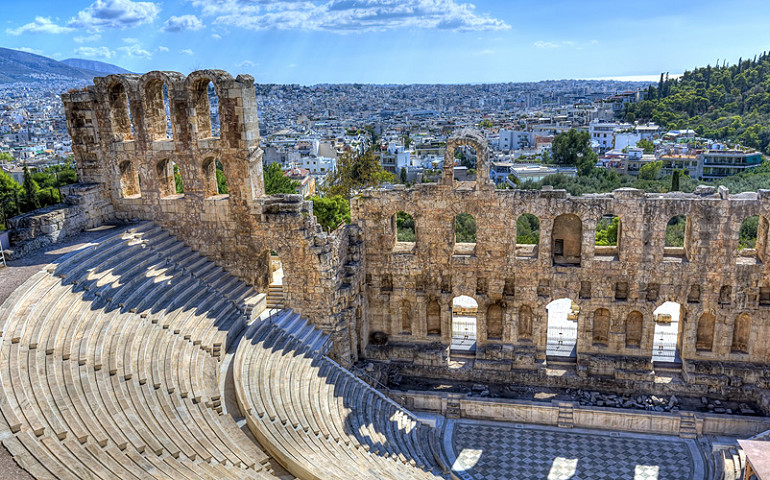 Theatre Studies Trip to Paris
Victor Hugo - Les Miserables
Victor Hugo's Paris
Legend has it that Victor Hugo, the prolific French scribbler whose body of published work amounts to seven novels, 18 volumes of poetry and 21 plays, also holds the record for the world's shortest correspondence. In 1862, while in exile on the British Isle of Guernsey for speaking out against Napoleon III, Hugo telegrammed his publisher "?" demanding the reaction to the release of his latest novel, Les Misérables. The reply: "!"
A century and a half later, "!" is still an apt description of Hugo's epic masterpiece, which is still spawning numerous iterations on the page, stage and screen. In fact, many modern admirers may only be familiar with the iconic, 1980 musical production of the story created by Alain Boublil and Claude-Michel Schönberg.
Our trip includes:
Visits to the Victor Hugo House/Museum, the Church of Saint Paul, the Jardin du Luxembourg, Notre-Dame Cathedral and La Comedie-Francais Show (subject to availability); a Les Miserables Performance Workshop; and a trip to the Musée de Egouts de Paris.