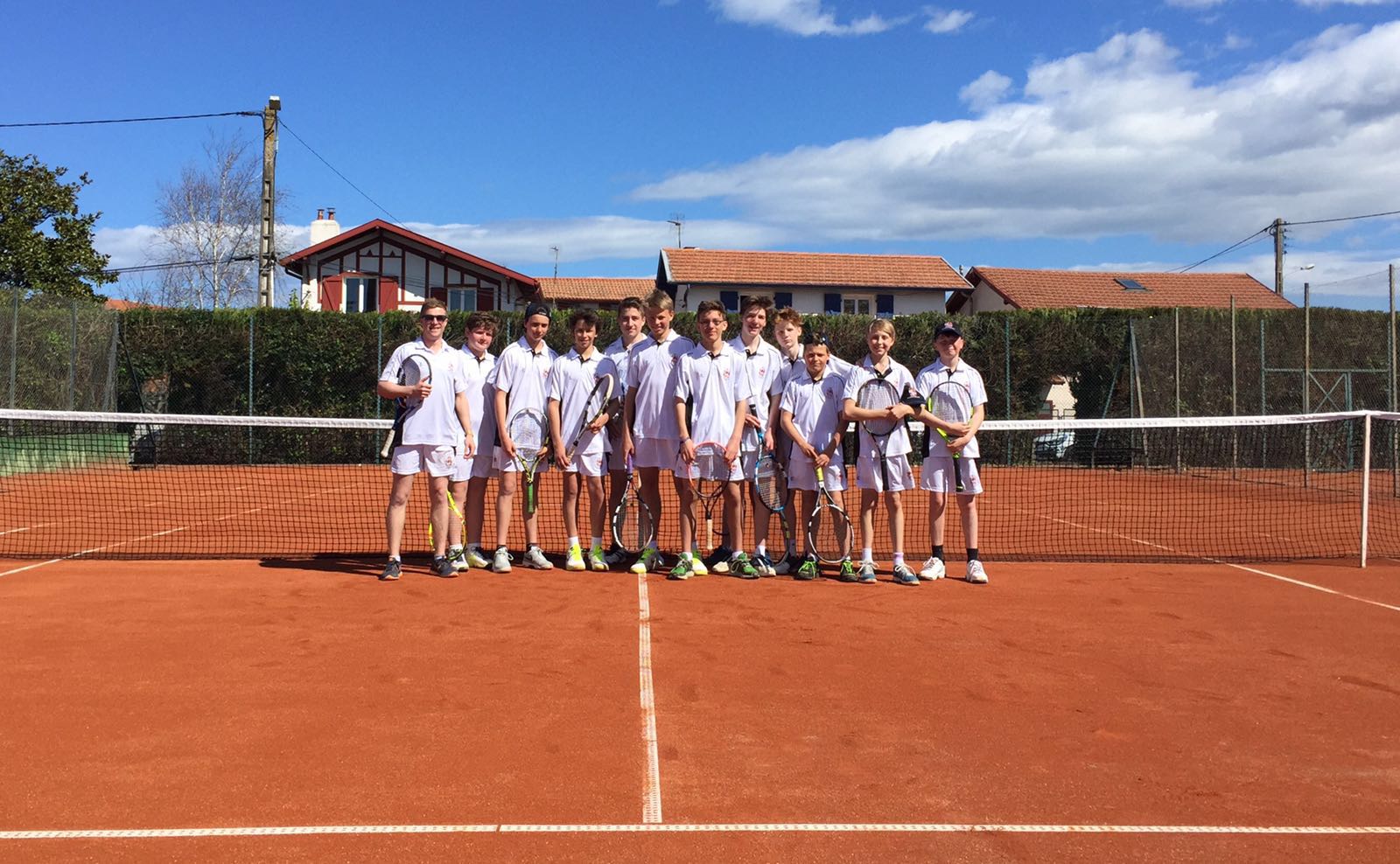 Tennis tour to Biarritz is a hit
A school from South London have enjoyed a fabulous tennis tour to Biarritz with us.
The young players enjoyed surf lessons at Anglet, a pizza evening, and had some wonderful coaching at the Biarritz Olympique Tennis Club.
Their party leader, Curtis said: "What a great few days we had with superb coaching and excellent facilities at the Biarritz Olympique Tennis Club.
"The additional surf lessons and relaxation time on the beaches of Biarritz were a fantastic bonus.
"Lovely to finish with a mini-tournament against some local players and the chance to practise some language skills over a baguette and slice of ham!"
Call Cath or Luke for more on our tennis tours on Freephone 0800 496 4996.
Or click on the links to find out more about our tennis tours or all our sports tours.