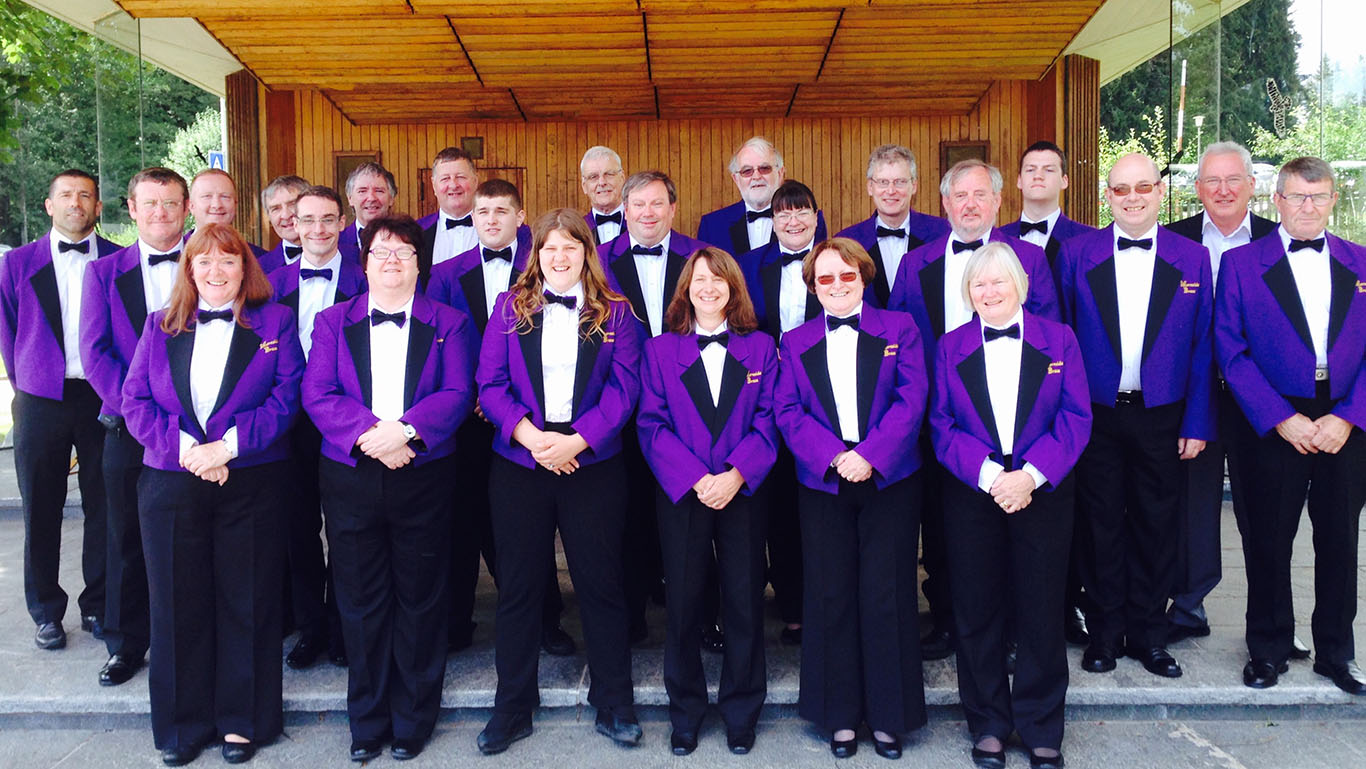 Brass band tours to Europe
Band tours abroad offer the chance to play in some amazing venues. They're a great bonding experience as well as great fun!
A brass band from Cheshire have had a cracking music tour with us to the Black Forest.
A concert and contest brass band based in Plumley in Cheshire, they rehearse weekly and welcome all ages. Before the tour, the band has performed all types of music around Cheshire including Arley Hall, Tatton Park, Middlewich, Winsford, Chester, Buxton and Chatsworth House. They had also toured a number of times in Europe playing in the Rhine Valley, Luxembourg City, Belgium and Maastricht in Holland. Their most recent music tour to the Black Forrest in Germany was their second with Club Europe.
"The tours are great for both providing a chance to play at some fabulous venues in other countries and for helping the band to bond together socially and have fun," said June their tour leader.
"Overall," she continued, "Club Europe is a very good company to go with and we had a super tour manager. Our thanks go to them for arranging such a terrific tour which was enjoyed by all of us."
Speaking of her contacts at Club Europe, she said: "It was a pleasure to deal with both Alahree and Sabine and the information received from Tim just before we departed with all the contacts on was very reassuring.
"The Black Forrest was a beautiful area which we all liked. The hotel was lovely and everyone was impressed. The bedrooms were a good size and the decor of the hotel in general very nice. The food was also good. Lahr proved to be a good place to stay made even better the first evening when there was a festival which all of us who went thoroughly enjoyed.
"Raffaella [their tour manager] was a joy to have with us. She mixed in with us and helped us in many instances. Everyone liked her. She was an excellent Tour Manager. She took responsibility for everything and was proactive in all she did."
The group gave two concerts at a hotel and in a bandstand and enjoyed a boat trip in Titisee as well as visits to the Triberg Waterfalls, Strasbourg Cathedral and Heidelberg Castle.
June concluded: "Club Europe are a great company to tour with and everything went well without any hitches thanks to the organisation and tour manager. We loved all the venues we went to."
Call our friendly music team on Freephone 0800 496 4996 to discuss your next music tour. Or click on the links for more details of our all our German music tours and all our music tour destinations.