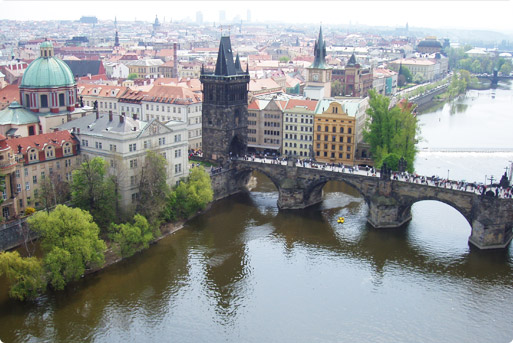 Music tour to Prague is 'brilliant'
A choir and band from Kent have had a fantastic music tour to Prague. Jane, their music leader, tells us why.
"The concerts were great!" she said. "We've never had such good audiences. All of the venues were lovely, with perfect performance spaces and good acoustics. We were really pleased with all three concerts."
The excursions were also a hit: "They were all excellent. We LOVED TEP-Faktor! What a brilliant place. It was such fun, and everybody had an absolutely amazing time. The river cruise was great too, and the food was lovely. The walking tour of Prague was perfect."
Jane continued: "The coach was excellent and our drivers Gareth and Glen were fantastic - helpful, friendly and fun (and really good drivers). The coach itself was very modern and we were all very excited to find that it had phone charging points!
"Our tour manager Alena was also superb. She was friendly and super efficient, even organising a place for us all to have lunch on Friday that was absolutely perfect. She gets 10 out of 10 and was an absolute pleasure to work with."
Summing up, Jane said: "We had a great time! Everything went really well. Thank you so much once again for a brilliant tour. We all had the most amazing time."
We'd love to tell you more about our music tours to Prague, get in touch with our friendly music tours team on Freephone 0800 496 4996. Or click on the links for more on our Prague music tours or to see all our music tours destinations.