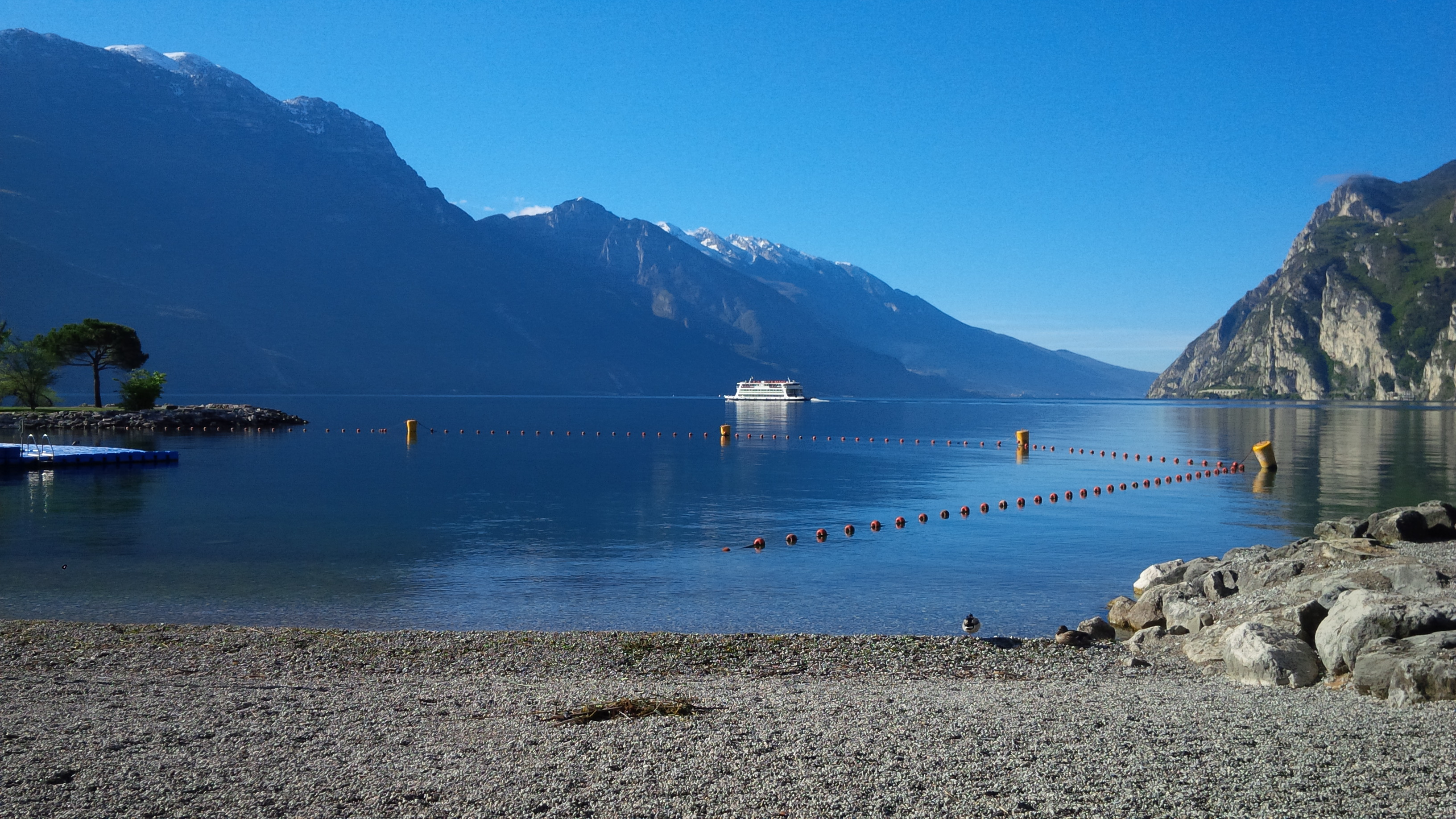 Stunning venues, spectacular scenery, wonderful weather, Lake Garda has it all...
As the days get shorter, this can only mean one thing: time to plan your summer 2017 music tour. Will it be to somewhere warm like Lake Garda? Alahree McDonell from our Concert Tours team shares her experience of being in Lake Garda and the Veneto region with our music tour groups this July.
"Whether you drive the coastal road or zigzag across the lake on a leisurely boat trip, each town around the lake has its own unique characteristic that justifies simply taking the time to soak up the atmosphere. Torbole, where our groups were staying, is in the north and is popular with land and water sports enthusiasts, making it a vibrant town for music tour groups. The stunning view of the bay with its clear blue water, framed by dramatic mountain scenery is one of the best and I fell in love with the place on sight.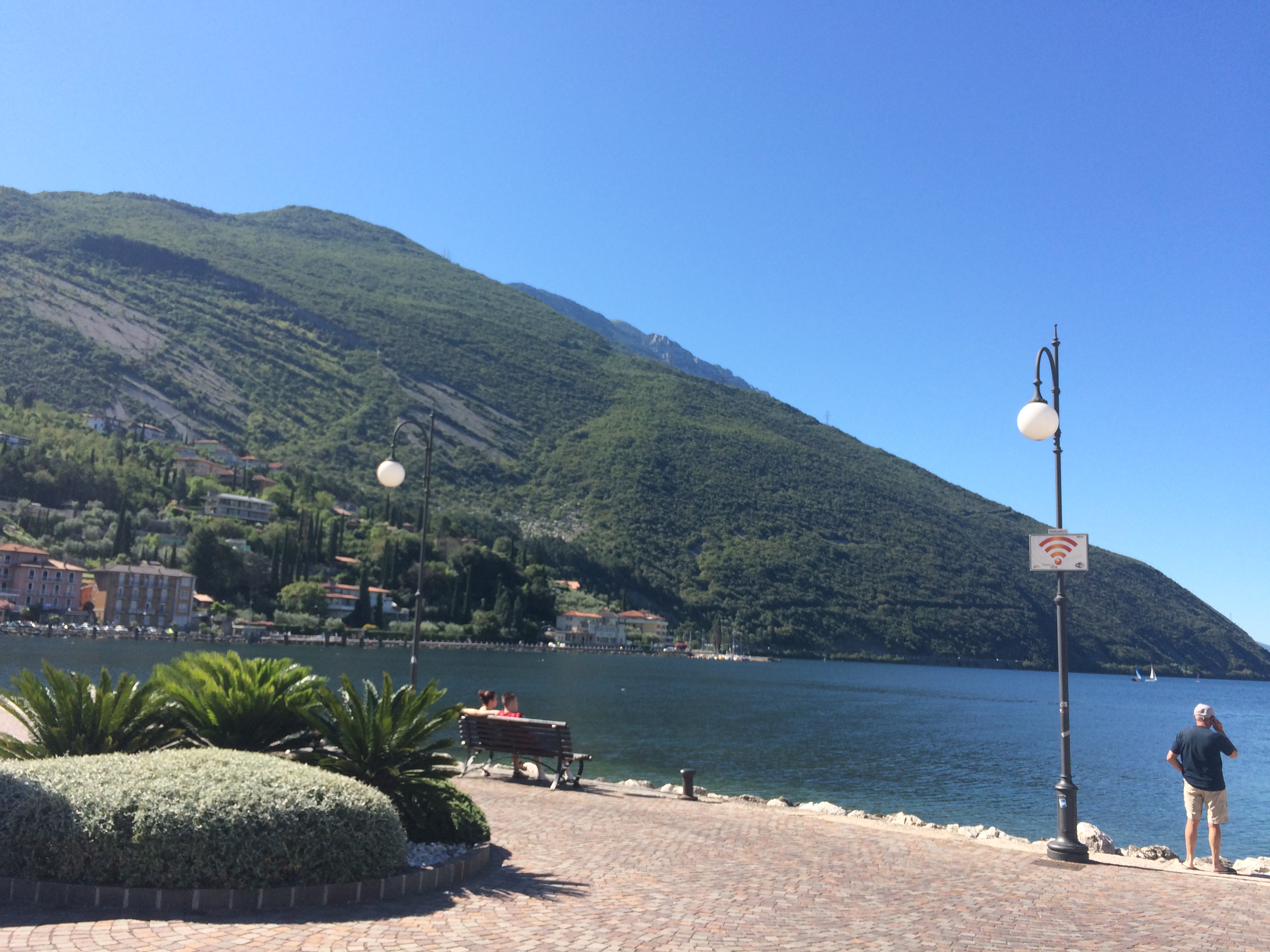 "By day the towns around Lake Garda exude a tranquillity that's defies the number of visitors staying there in high season. This is in no small part due to the slower pace of life necessary in over 30 degree temperatures. It is definitely not a destination you want to rush around in with an action packed itinerary.
"I took an early morning lakeside stroll along the footpath over to Riva del Garda which is the most northerly tip of Lake Garda and known for its grand and imposing buildings, marina and hydro electric museum. While I enjoyed the fresh air and magnificent scenery, runners and cyclists whizzed past me and back again.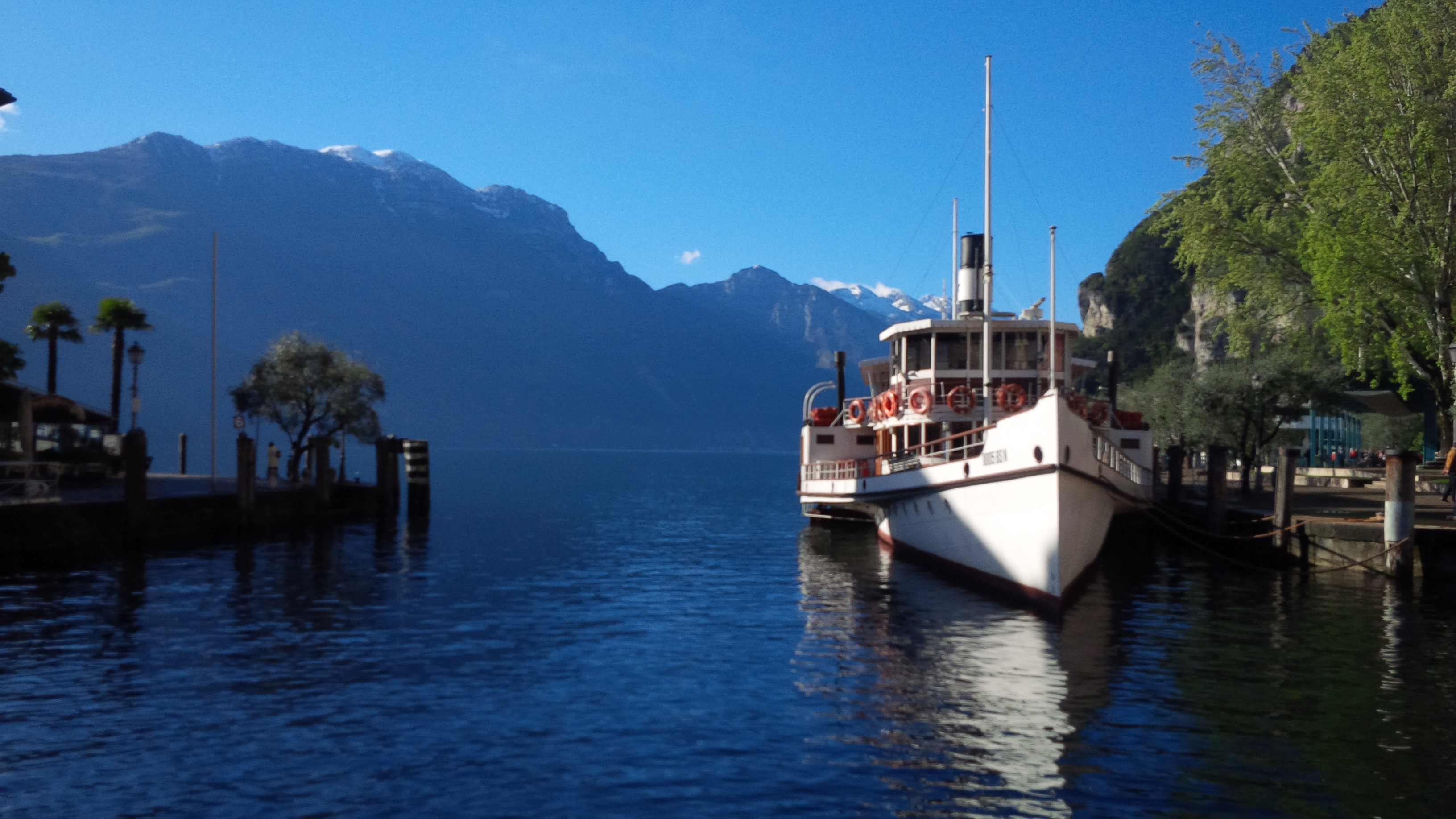 "A couple of hours spent in Malcesine revealed its narrow, cobblestoned old town and castle but this was a flying visit and I earmarked it for a return visit on my own holiday. The cable car whisks visitors up the mountain to Monte Baldo and is well worth a visit in off season when queuing times are minimal. Garda sported pretty courtyards and café-lined streets with bandstands and live groups performing to early evening diners.
"In the evening as the sun goes down and temperatures become more bearable the towns liven up and cafés and restaurants become a hive of activity. Concerts generally take place from dusk onwards along the shores on a variety of stages from purpose built amphitheatres and temporary stages to courtyards and open squares. I watched as groups performed to enthusiastic audiences, standing ovations and encores. I couldn't have imagined a more idyllic setting for our groups and it was easy to see why so many of them return.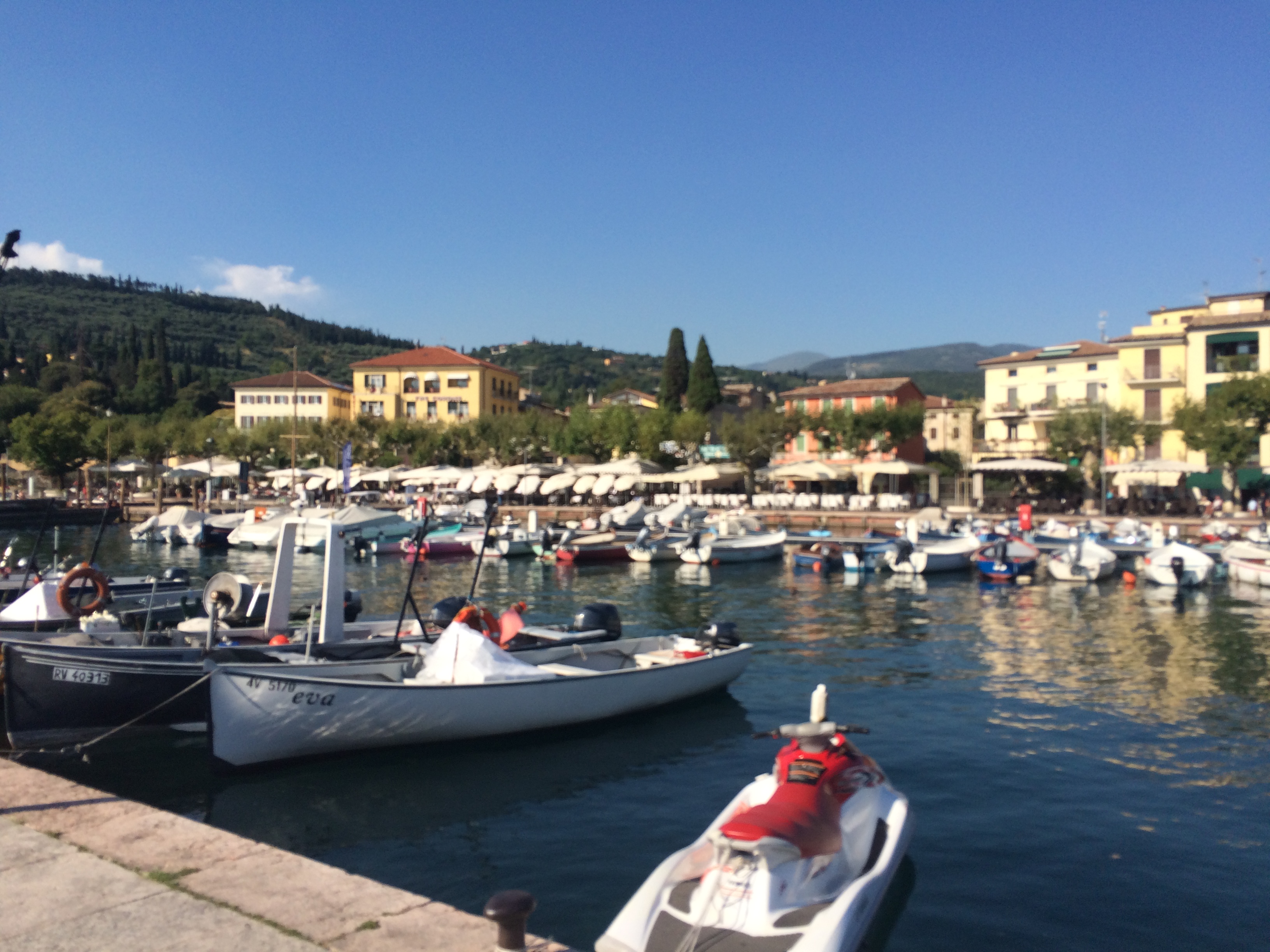 "Sirmione in the south with its distinctive peninsula is possibly one of the biggest and busiest towns around Lake Garda and known, amongst other things, for astonishingly huge ice creams, that we simply couldn't resist of course! We'd gone there specifically to watch one of our groups perform. A sign on the wall of the main tourist street signified which group would be performing that night and at what time. We followed the trail of people, who'd also happened across the advertisement, down the side street to where the group were about to start their performance. The audience had the best view of course, with the sun setting behind the stage making for some great photo opportunities.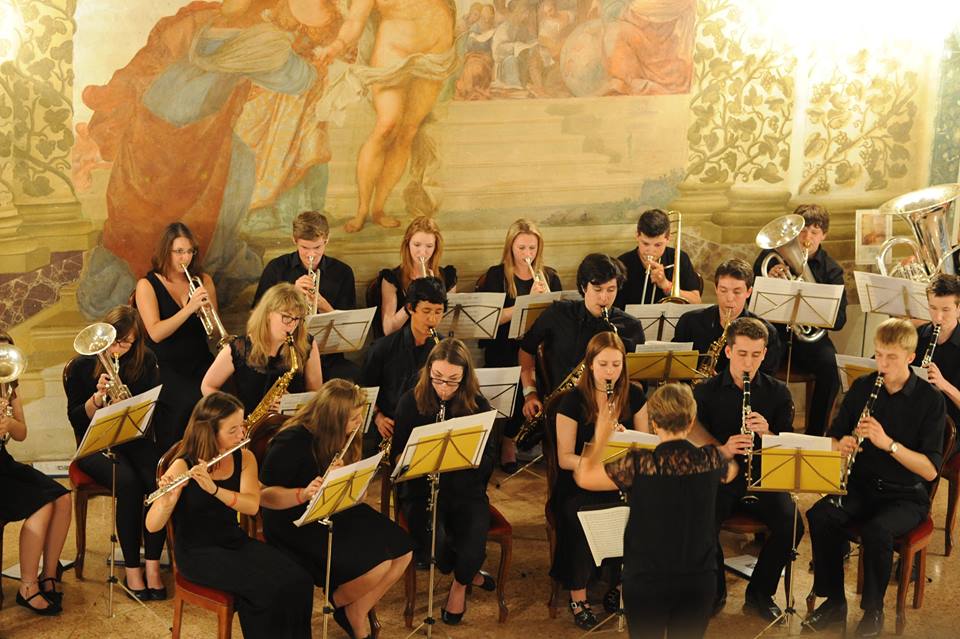 "Inland, and dotted along the Brenta Riviera, the canal which stretches from Dolo to Venice, are dozens of magnificent villas which were once the summer retreats of wealthy Venetians. Many of these have been lovingly restored to their former glory with hidden frescoes and Trompe l'oeil unveiled, and thanks to a unique relationship we have developed with the management, this year played host to our second concert series. Audiences were personally invited to enjoy programmes by some of our most accomplished groups including a concert pianist. One of these villas is also home to the most extraordinary shoe museum, housing hundreds of shoes by the most famous of contemporary designers including Kenzo, Christian Dior, Vera Wang and Givenchy; a very unusual and worthwhile diversion before the drive back to our hotel.
"When it comes to where to stay, there is a hotel to suit every taste and budget. The groups who'd opted for lakeside couldn't believe the 5 star views they were getting for 3 star prices and just a few minutes' walk from the ferry port in one direction and the free, life-guarded beach in the other. The water was unbelievably clear and with its cool temperatures, a refreshing way for one of our groups to end their first day in resort after their overnight coach journey.
"Five minutes' drive inland and we met up with two more of our groups who were enjoying a more tranquil residence and the convenience of having their coach park 100 metres from the hotel, something that is impossible on the lake itself and a relief to the groups who had instruments and wanted an impromptu rehearsal on the terrace.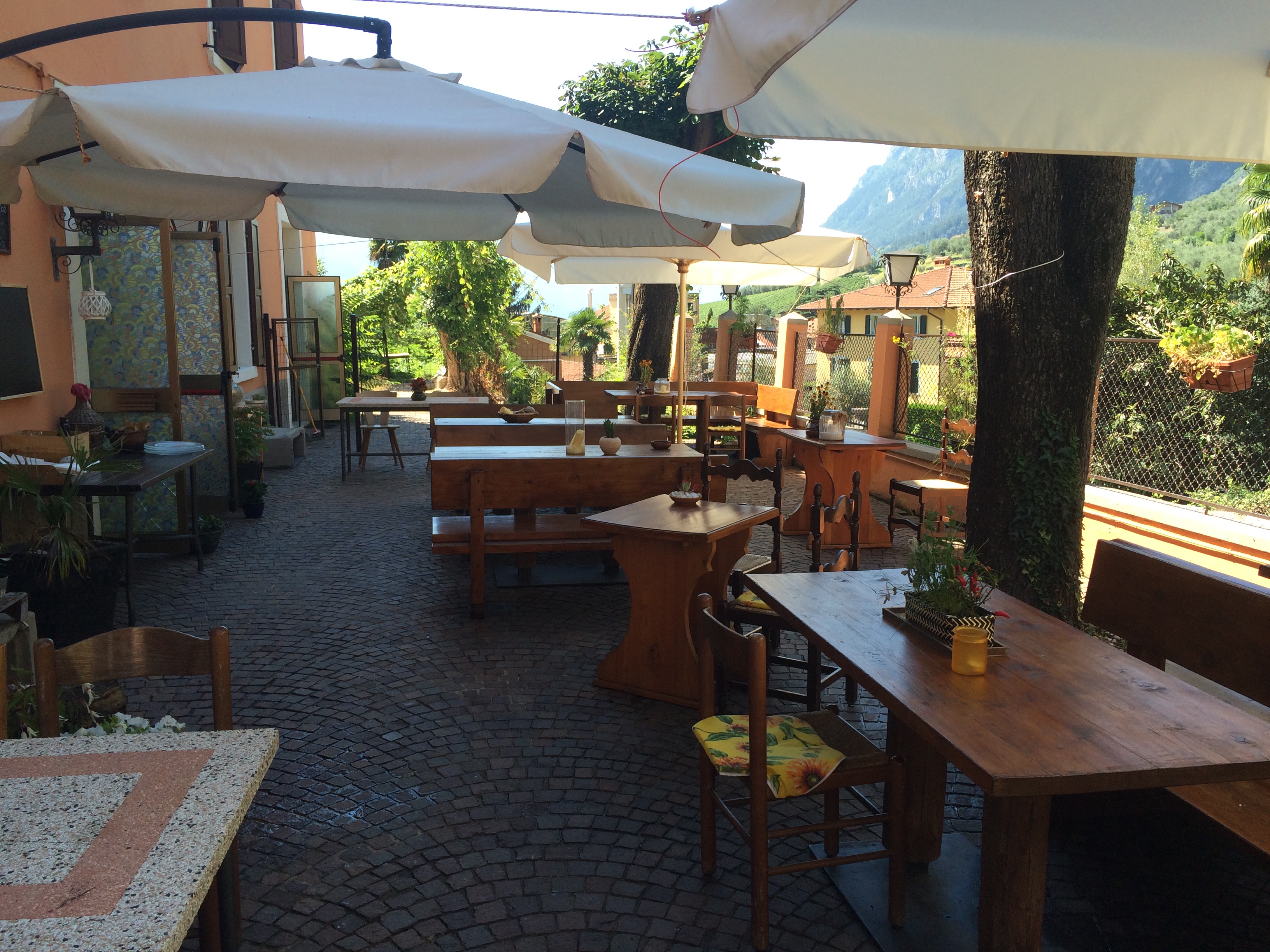 "Further inland still and you venture into verdant hills just walking distance from the Varone Waterfall. In a hot summer like 2016 you can't escape the searing heat but it was certainly a lot more comfortable the higher up you got. What I love about these sorts of hotels which are a little further away from the lake and often owner managed is that you get so much more for your money; whether that's the great hospitality, more space for rehearsal or the touch of homeliness that really makes you feel like you're somewhere special.
"On top of all this, Lake Garda represents incredible value for money with prices starting from under £500 per person, audiences are incredibly appreciative and you get to perform in some stunning venues."
Call our friendly music team today for more on our music tours to Lake Garda. Or click on the links to read more about our music tours to Lake Garda, our music tours to Italy or all our music tour destinations.