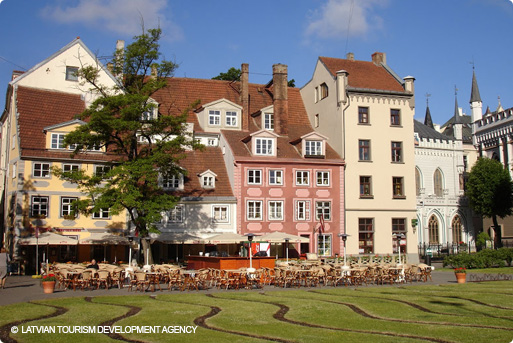 Choir to tour in the Baltics
A choral society from Gloucestershire are off to Riga, Latvia's capital for a wonderful six-day, five-night music tour.
They will perform in a variety of venues and outside of their concert programme, they'll be so much to see and do.
They can take guided tour of Riga, see its old town, that is surrounded by a water channel, with the famous Dome cathedral, St. John and St. Peter churches, as well as the Freedom Monument, the National Opera, the Parliament, the Castle and the cosy squares in the remarkable Art Nouveau district.
They can also spend a day at the Gauja National park where they'll see the Hill of Dainu, Gutmana cave, the Sigulda castle ruins and the 13th century Turaida castle, that was built under the order of Teutonic knight and Riga's bishop.
The group may also take Riga Opera House's backstage tour, where they'll be guided through the corridors and halls, through dressing rooms and backstage, which has seen so many famous artists, including ballet dancer Mikhail Baryshnikov.
Other things to see and do include a visit to: Jurmala, one of the largest resorts of the Baltic Coast, well-known for its mild climate, beautiful beach, healthy air, curative mud and mineral water as well as the 20th century Art Nouveau wooden architecture and villas of rich people from different epochs; and the Ethnographic Open Air Museum, which houses authentic homes, farmsteads, windmills, wooden churches and fishing villages, which represent different regions of Latvia through the last three centuries.
The choir's leader, Chris Swain, who took his choir to Malta last year, has made a short film offering advice and tips for other party leaders.
You can watch it here.
Or call our friendly music team on Freeephone 0800 496 4996 to find out more about our choir tours. Alternatively, click on the links to read more on our choir tours, our music tours or all our music tour destinations.