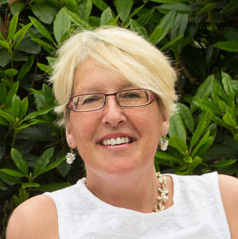 'We're giving people wonderful musical memories'
Jenny Dalton, our Marketing Manager, talks about her early music experiences and how much she enjoys talking to music leaders about their tours.
"When I joined Club Europe in 2011, I was delighted to find I'd be in charge of marketing for music tours.
"Although these days, apart from going to occasional concerts in our local art centre and to support friends, I'm more of an armchair music lover. Music, though, has always been there in my life in the background.
"I learnt clarinet and piano as a child, going up to Grade 7 in both, though don't ask me to play either now, it's not a pretty sound!
"I very much enjoyed singing in the choir at school (and briefly in an adult choir). Though sadly no choir tours were ever mentioned.
"I also played in my university's wind band, the highlight of which was a rather raucous rag week pub crawl, playing in lots of Edinburgh's pubs to raise money for charity. By the end of the night any resemblance to "When the Saints Go Marching In" was purely accidental!
"I do remember though playing in concerts in some of Edinburgh's lovely music halls and churches and the anticipation – or in my case sheer terror despite only being second clarinet - that we experienced before each concert.
"I love to hear about our music groups' experiences, the pieces they played, the concerts they gave, the joy they got out of it. It makes all my paper shuffling and copy writing so much more gratifying and real. We're giving people wonderful musical memories (I know I'm sounding like a marketing manager now!). But having spoken to many music leaders in the course of my job, I can honestly say this is the truth.
"They all tell me what a fantastic time they had and how it left them with an even greater love of music.
"From my time at Club Europe, I have found music tours for everybody concerned – both for us the organisers and for our music groups – are addictive. The more we do, the more we want to do.
"That's pretty much how I feel about my job!"
Call our friendly music team now on 0800 496 4996 to discuss a music tour for your ensemble or click on the link to find out more about all our wonderful music tours.