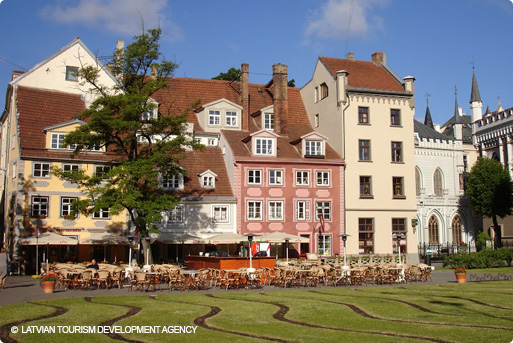 'A good value, enjoyable and successful choir tour'
We're thrilled that one of our first choir tours to Latvia has been a resounding success.
Here's what the Cambridgeshire choir tour's leader, Sarah had to say when she returned to the UK.
"I was most impressed with Club Europe's positive attitude towards our requirements which changed several times in the lead-up to the tour.
"Hannah was helpful and efficient, and successfully dealt with all the changes we threw at her. Alberto was also a positive operations manager and helped us to provide a bike tour, boat trip and restaurant meal for the choir.
"In one of our church concerts, there was spontaneous applause from the audience after several pieces, plus they stood and clapped for some time at the end and thanked us in person when some of the choir went down to meet them after the concert. The conductor was given flowers!
"When we played in Riga Cathedral we again had applause and enjoyed the acoustics of the choir and a marvelous organ. The organ solo was impressive in such a lovely sound-space.
"Once again there were flowers for the organist and conductor, plus thanks from the resident organist who played during parts of the service.
"The bike tour we went on was fascinating and the guides fulsome with their information, and very friendly. The boat trip which lasted an hour, was also enjoyable.
"The location of the hotel was excellent – everything we wanted to access was within easy walking distance. It exceeded expectations and was clean and quiet.
Finally she commented on her tour manager: "Eva was always clear in her instructions for timing and arrived early at the hotel or venue to make sure everything was arranged. She took us on a walking tour which was full of information and entertainment. She has a wonderful sense of humour which brightened our experience of Riga (especially as it was very cold/wet).
"She helped the organist and conductor to gain access to the various venues for rehearsals, encouraged members of the public to come and listen to us and liaised with the church officials well. A hugely positive contribution.
Sarah summed up her experience: "Club Europe were an efficient organisation that provided us with a good value, enjoyable and successful choir tour."
For more on our choir tours to Latvia, click here. Or click on the link to see all our choir tour destinations.