A male voice choir from Gwynedd in Wales has rated their Club Europe touring experience 5 out of 5.
Here's what their Music Secretary Arwel had to say about their choir tour to Barcelona earlier this month:
"We were so lucky to have the best team that we could have hoped for to help organise our concert tour to Spain.
"Alahree was very professional from the first day of contact and gave me so much confidence to deal with a very trying experience of organising a trip for a group of 38. Our operations manager Sabine was also confident and very professional and from my first contact with her I had no doubt that our music tour would be successful.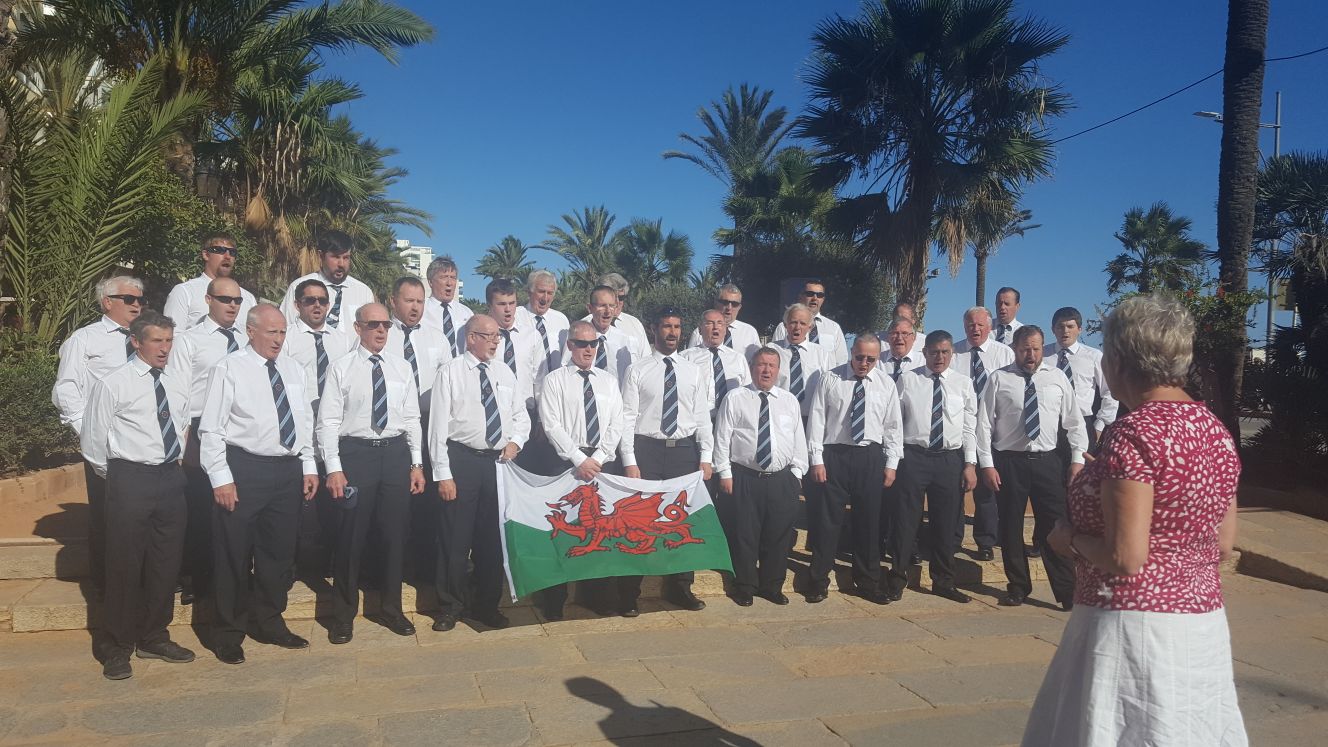 "The booking process was fantastic, sometimes under very trying and testing questions from me!
"When Monarch let us all down on the Monday with only two days to our departure date, Tim the company director and all his team must have worked so hard to save our concert tour. This has to be the most fantastic aspect of our pre-tour experience that not only impressed me but all the group that were waiting anxiously for the latest news. Thank you, thank you for saving the day.
"Barcelona Cathedral was very majestic and it was a pleasure for us to sing there. I think all the audience enjoyed our performance and would add that the highlight was when some of the audience gave us a standing ovation.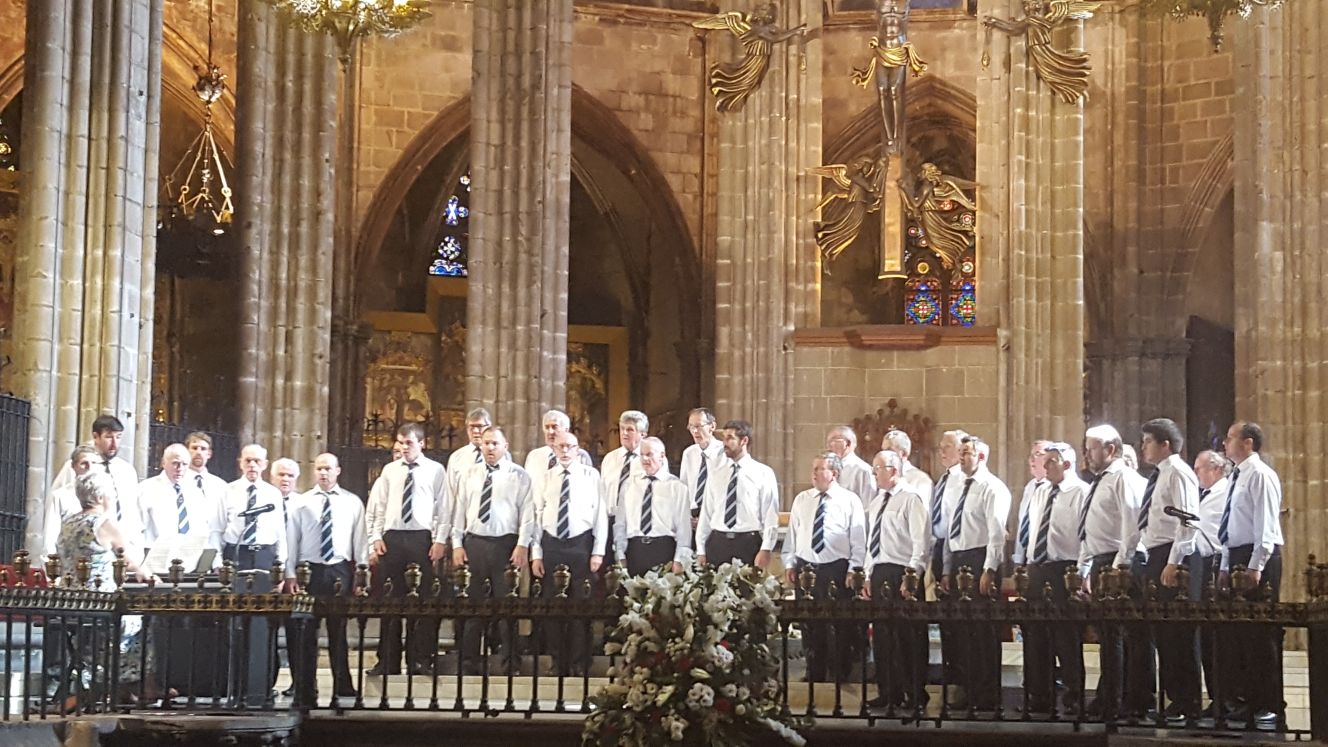 "The highlight of our outdoor concert was singing the rousing Men of Harlech with our welsh flag flying proud!
"The hotel was very good and suitable for all our plans and itinerary. Management and staff were so helpful and friendly and made our stay a fantastic experience. We were very happy with the hotel in general and used the pool area as a meeting point. I would be very happy to stay there with my family any time.
"Please could you let them know how grateful and appreciative all the group were with the very professional way that management and staff dealt with the group on arrival on the Wednesday providing us with hot food and such an organised check in, absolutely brilliant.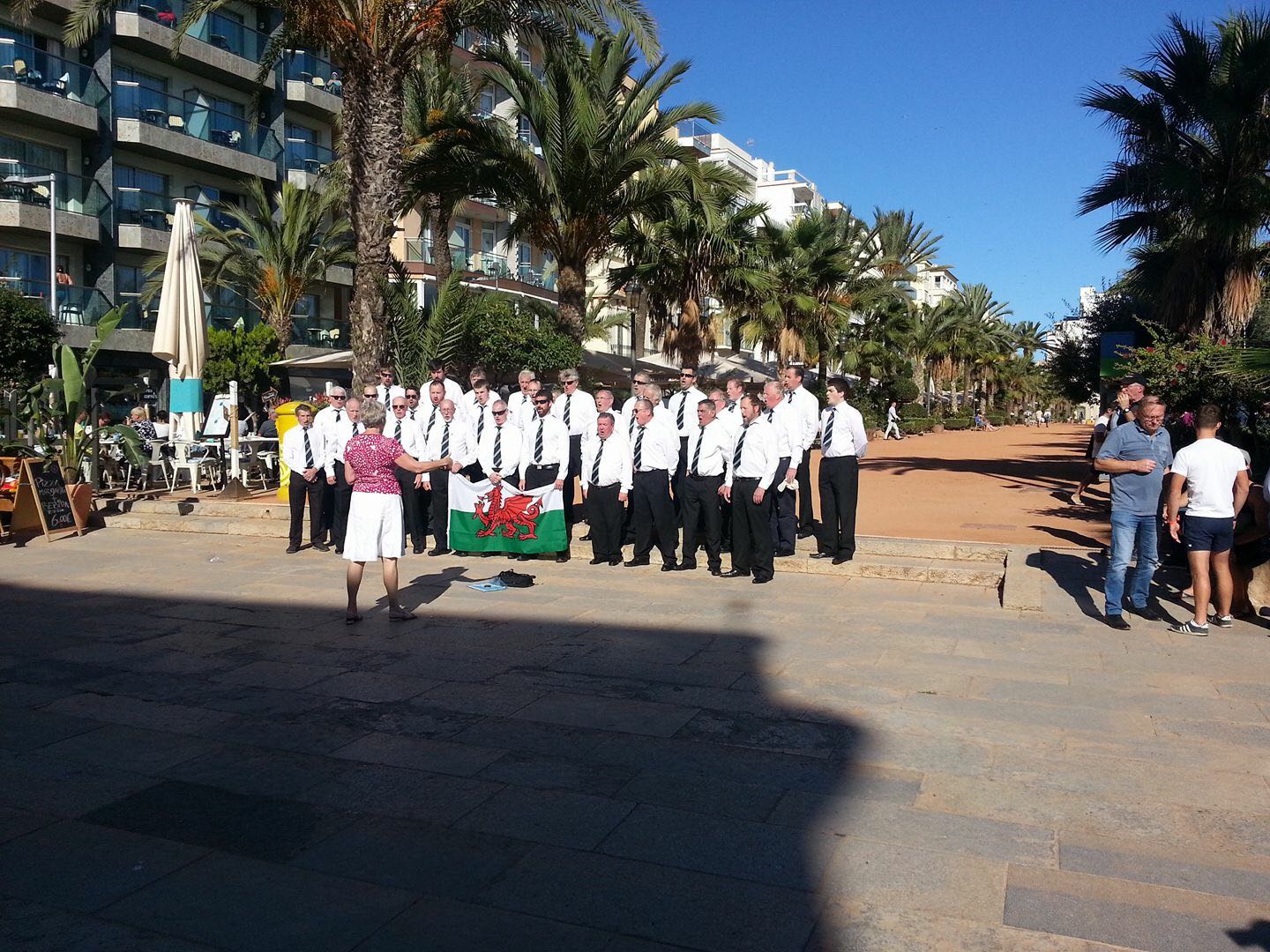 "In summary: With all the added problems and stress we experienced two days before our tour, OUR CLUB EUROPE TOUR EXPERIENCE WAS BRILLIANT!"
Want to know more about our choir tours to Barcelona? Give us a ring, we'd love to hear from you. Or click on the links to find out more about our Barcelona choir tours, music tours to Spain or all our music tours.