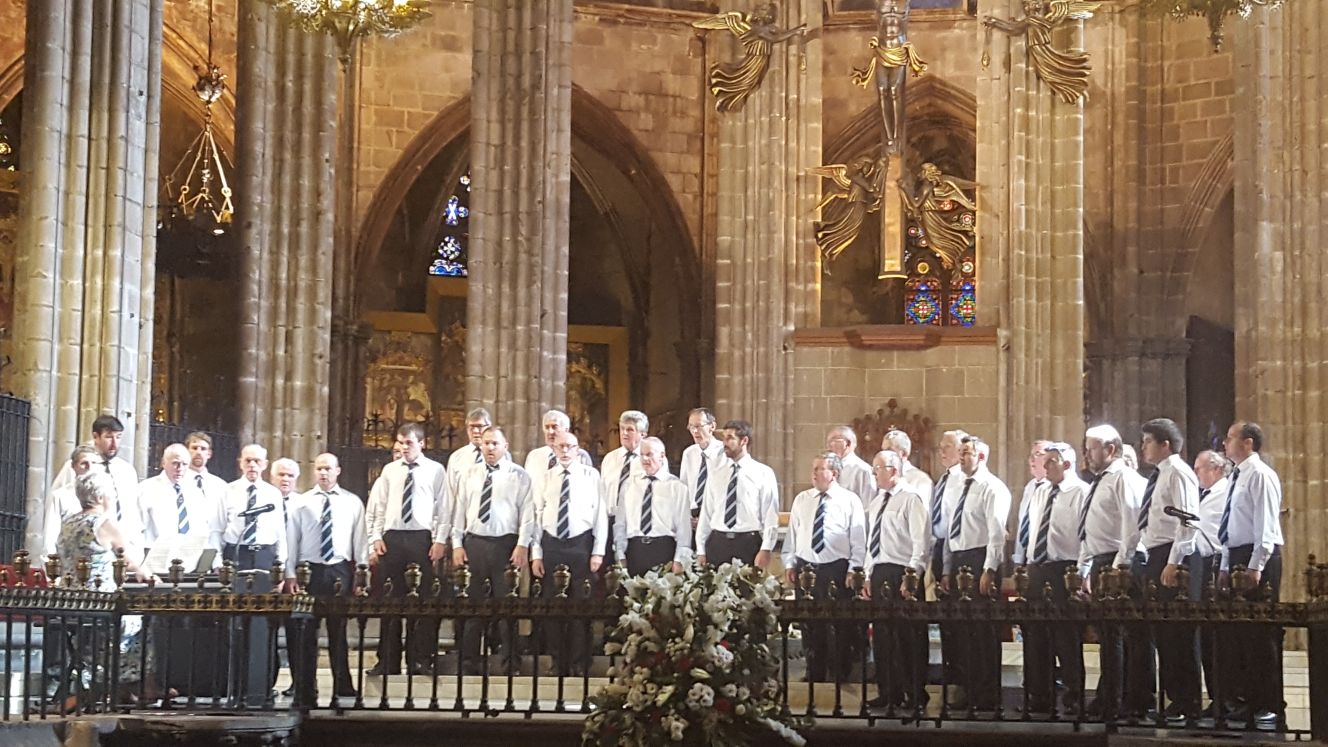 Club Europe to sponsor male voice choir's 21st annual concert
We're delighted to be sponsoring one of our Welsh choir's annual concert in December.
The concert, which will be performed by the choir from Gwynedd in Wales at the Leisure Centre in Bala, will feature performances by the renowned tenor Rafel Rojas and the guitarist Robin Hill.
The 40-strong choir will perform songs from a wide variety of places including Russia, Wales, Italy, Germany and England.
"We're very grateful to Club Europe for their sponsorship," commented the choir's Music Secretary Arwel Jones who was the party leader on the choir's recent music tour to Barcelona. "We've had a couple of sponsors drop out this year, so the money is very welcome!
"If you are from the area, we hope you'll come along on the 16th. It's always a great occasion."
Like more details about this concert or want to discuss a choir tour for your group? Give us a call on Freephone 0800 496 4996. Or click on the links for more on our choir tours to Spain or to read about all our music tours.