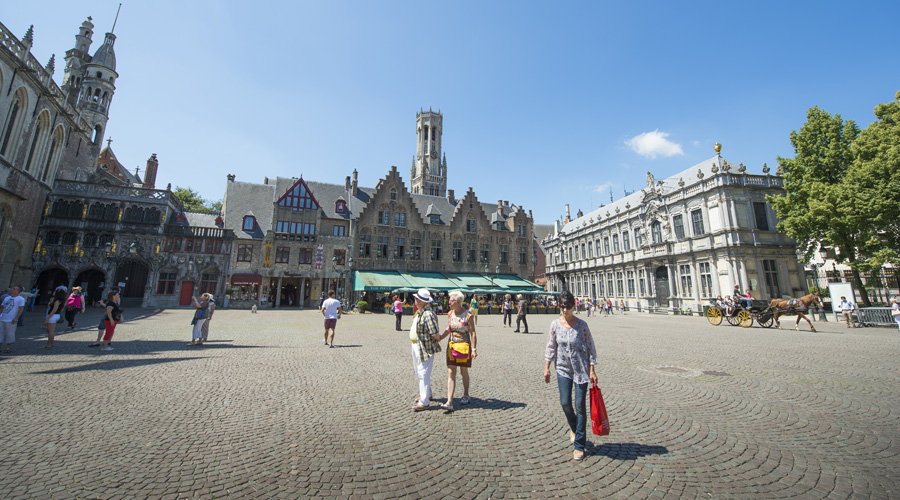 Belgium Performing Arts trip is a success
A school from Surrey had a wonderful Performing Arts trip to Leuven in Belgium this summer.
They took part in drama and dance workshops, enjoyed a guided tour of a chocolate museum and also had time to do some sightseeing.
Here's what Liz, their Head of Drama, had to say about their experience: "Robert (their Account Manager) and Isabel (their Operations Manager) were both excellent, always answered all my questions in full and gave lots of helpful suggestions.
"I was also impressed with the organisation of the documentation, which was excellent. So I'd rate my pre-tour experience 5 out of 5!
"The youth hostel was excellent, child friendly and on the edge of a beautiful town. It was a good size with a range of activities and environments to keep the group entertained during our free time and the food was healthy and delicious.
"Our drivers were excellent, warm and friendly; they became part of the group. Richard in particular was excellent throughout, assisting and advising, drawing on his breadth of experience. Again 5 out of 5, though I'd give 10 if I could!
"In one sentence this was a well-organised trip which was engaging and challenging for all the pupils who attended."
Like to discuss a Performing Arts trip to Belgium for your students? Call Freephone 0800 496 4996. Or click on the links to find out more about all our Performing Arts trips or all our school travel tours.