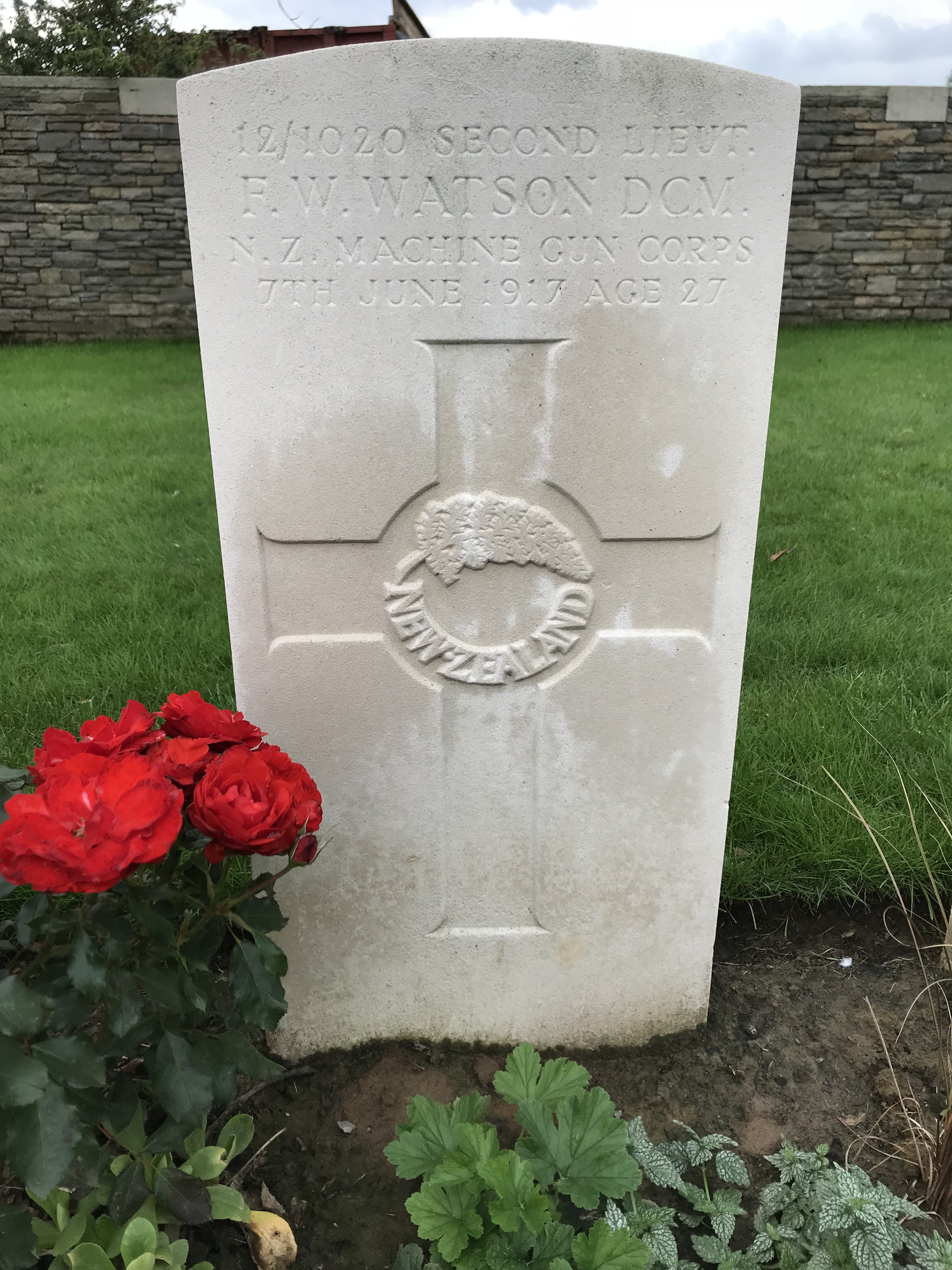 Flanders Battlefields trip has a big impact
Club Europe's Educational Tours Account Manager Danielle Tysall-Blay has just returned from a Familiarisation trip to the Flanders battlefields. Here she reports on how much she learnt and how moved she was by the experience.
Day 1 It took us only and hour and half to travel by ferry from Dover to Calais to the Peace Village, our accommodation for our trip.
When we arrived we were given a quick tour. This wonderful specialist centre for young educational trip groups has amazing facilities including football, basketball and games room and rooms for evening activities.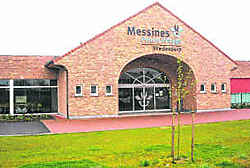 We were given a taste of the 'In the Trenches' workshops the Peace Village offers, which they tailor to each groups' specific needs. I was interested to hear that these workshops give students the chance to dress up in the uniform of the day and display real artefacts from WW1.
Day 2 Today we explored the Messines Ridge that was occupied by the Germans during the War. We saw the Bayernwald trenches with its underground listening posts and bunkers.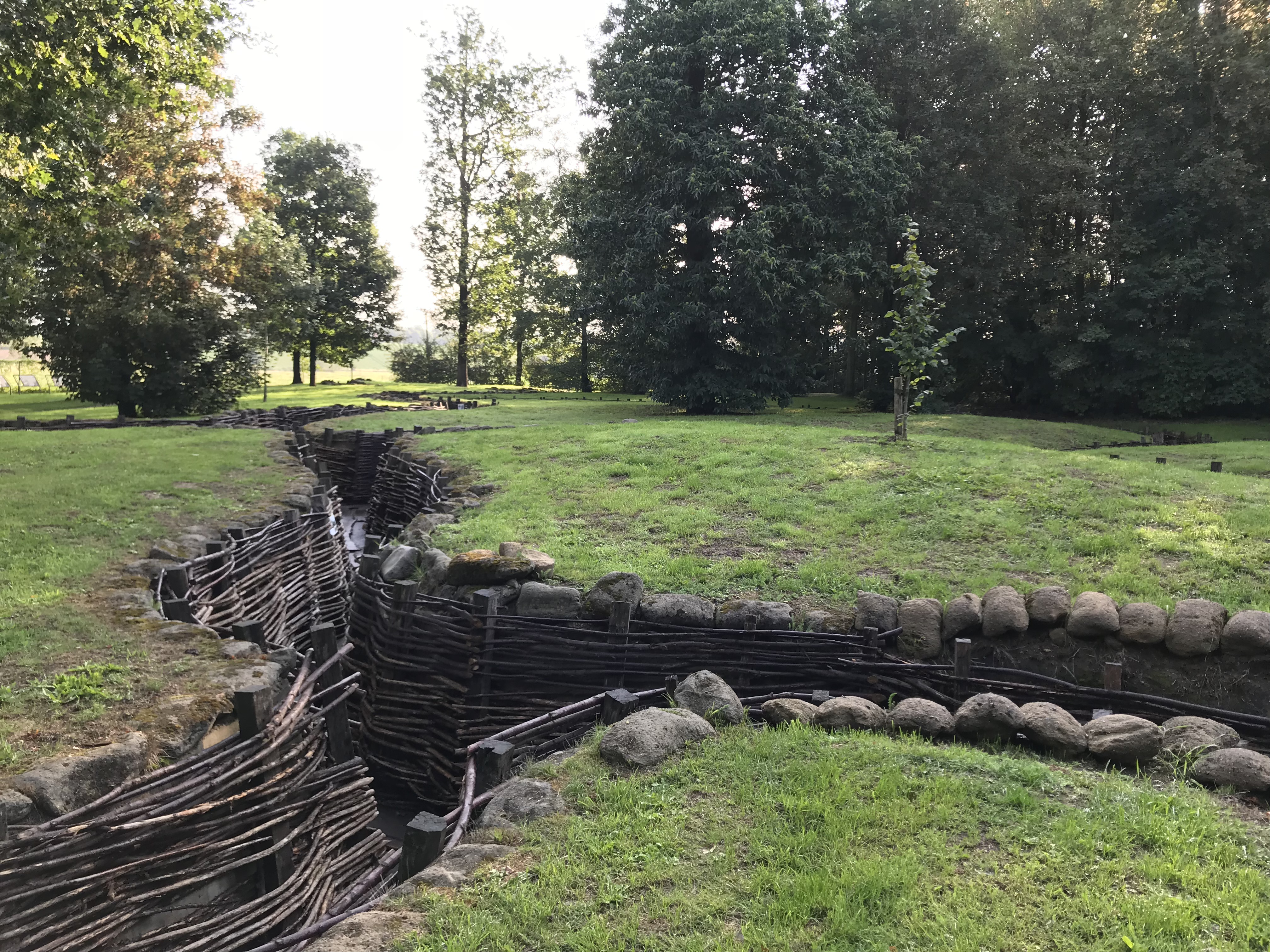 In the evening we attended the Last Post Ceremony at the Menin Gate. This very emotional ceremony remembers the British and Commonwealth soldiers that died in the Ypres Salient and those whose graves are unknown. There are a staggering 55,000 soldiers names on the memorial and students can lay wreaths during the ceremony to commemorate relatives if they wish.
We also visited the Pool of peace; a lake created by a British Army attack during the Battle of Messines.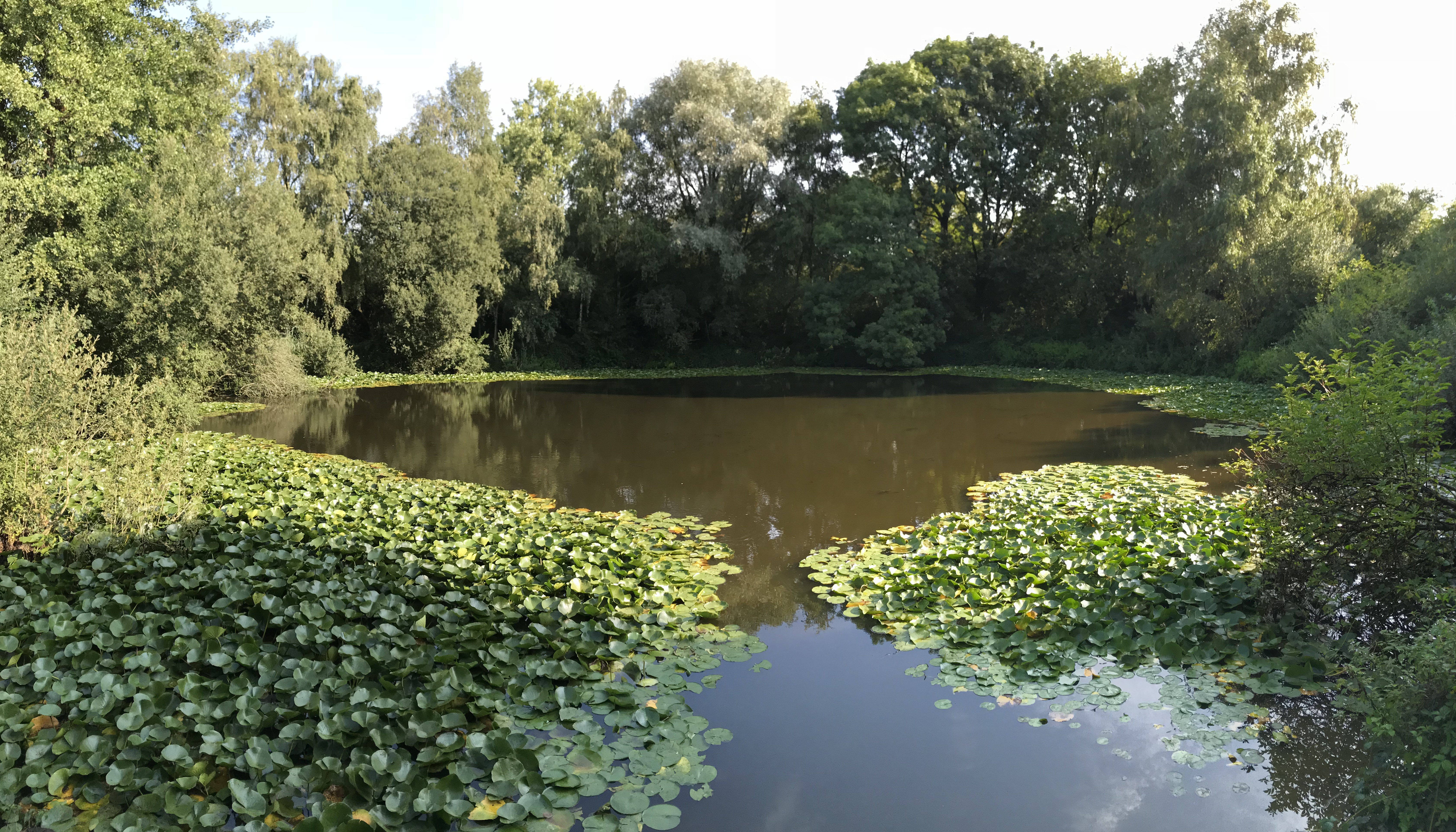 Creeping barrage and explosions were part of this massive attack on the German army. A single 40 ton explosion caused this crater, which gave me chills; it's a powerful, silent reminder of what was the biggest man made explosion at the time.
Regular burial ceremonials still take place at the Messines ridge cemetery and if groups are lucky enough, one may be happening while they are on their trip and they can attend.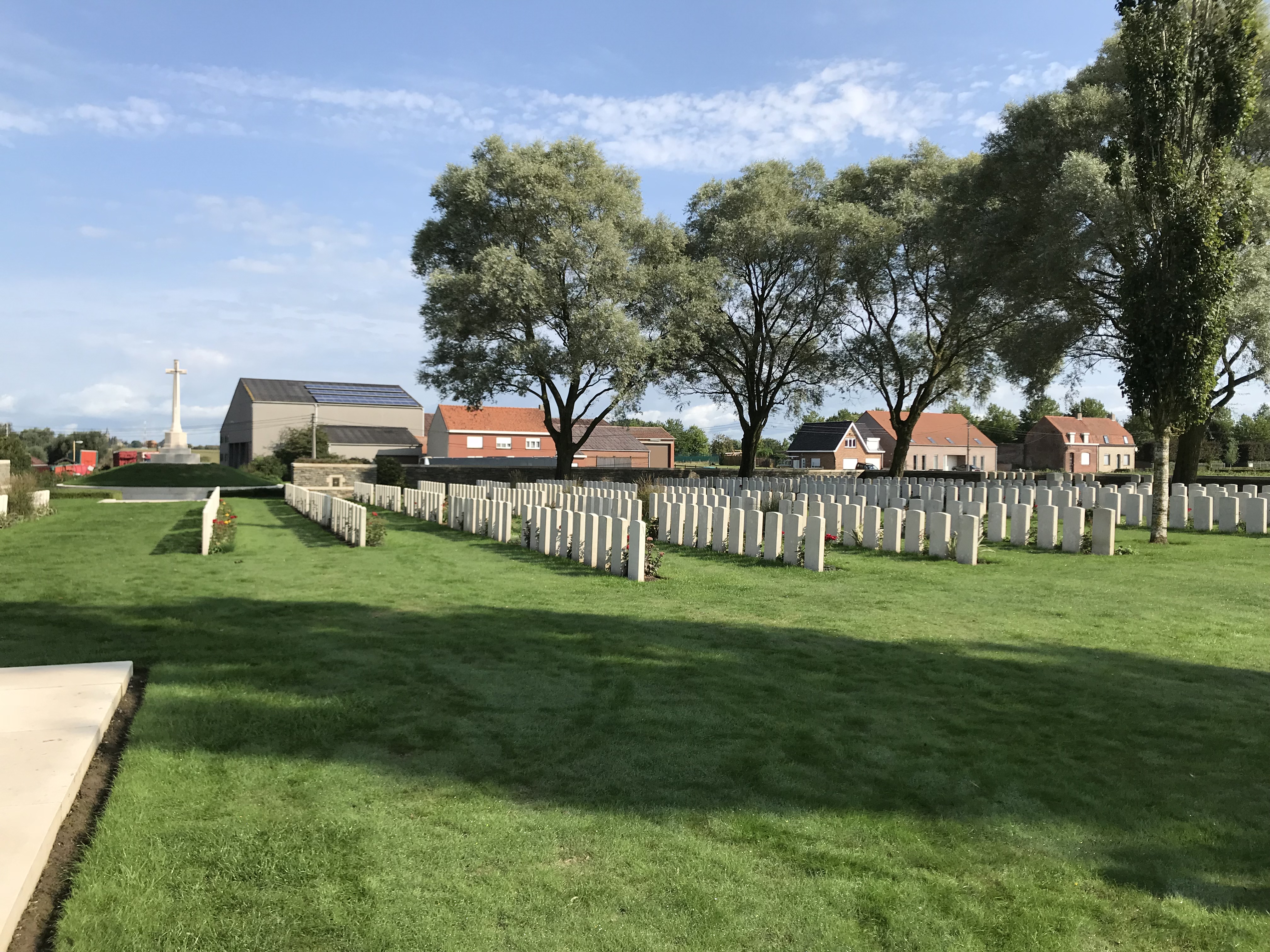 We stopped also at the incredible New Zealand memorial park and Island of Ireland Peace Park.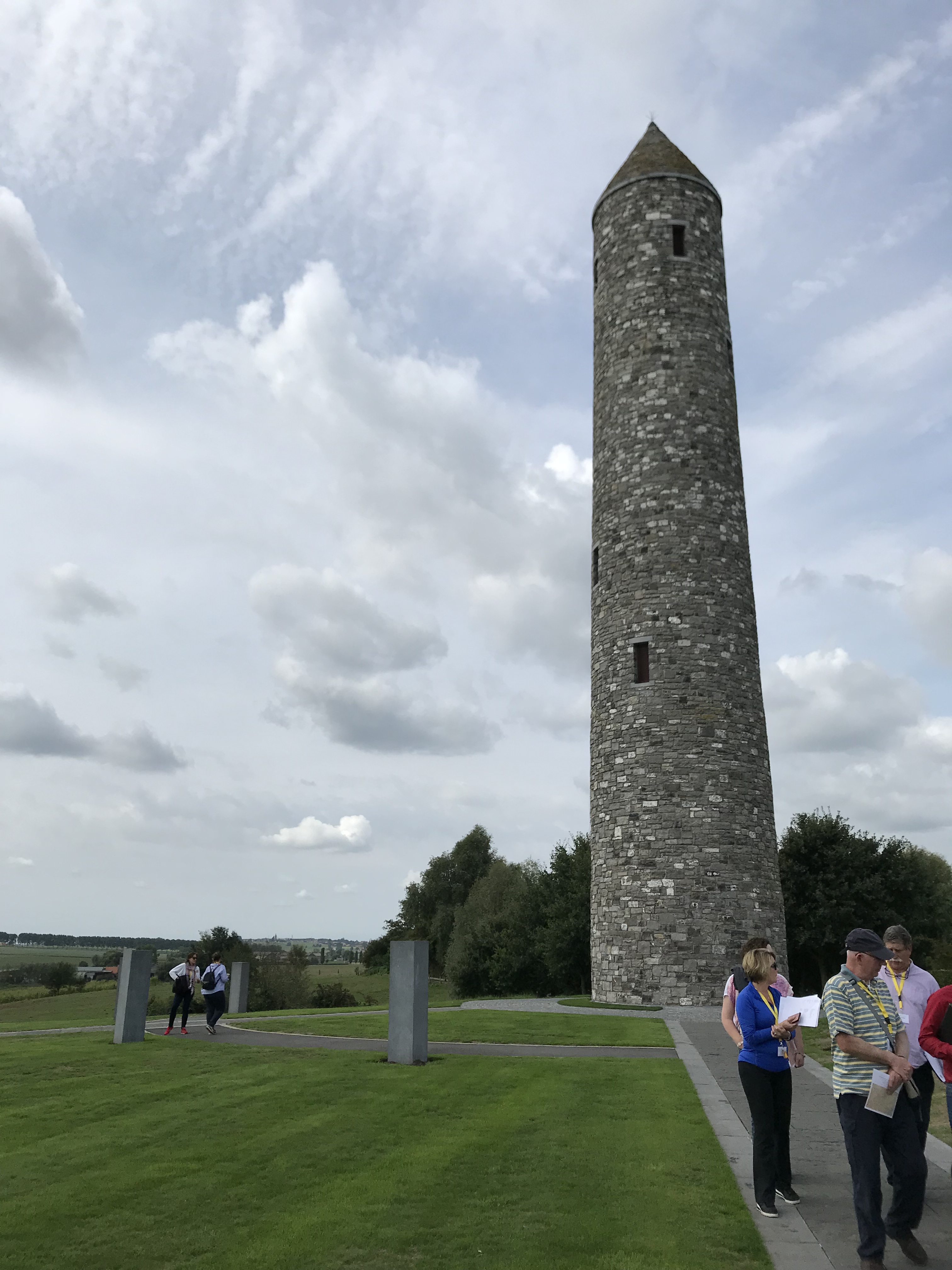 Each of us was given a real soldier with information about them and we engraved a remembrance plaque to the soldier to go on Peace Village's wall. This made the experience so much more personal and impactful; my soldier was a New Zealand soldier who died at just 27 on 7th June 1917. He was called Frederick William Watson and I later found his grave in Kandahar Farm Cemetery.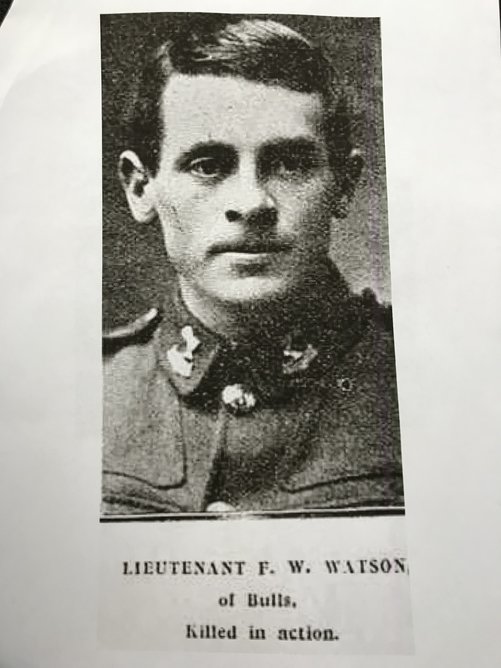 In the afternoon, we looked at the medical evacuation chain from battlefield to assessment centres. This showed how the walking wounded would go in one direction and stretchers and later ambulances for those unable to walk, in the other direction to hospitals. At the Poperinge Death Cells, we heard the chilling story of some of the shell shocked soldiers who were shot at dawn.
Another thought-provoking visit was to the Lijssenthoek Cemetery and visitors centre, where we could look up soldiers names, and information on how they died online. Staff Nurse Nellie Spindler, one of only two British female casualties in WW1, is buried here.
At Talbot house in Poperinge, we stopped for refreshments. This 'every man's club' was established by army chaplain Neville Talbot as a place to socialise and relax; a place where rank, race and gender didn't matter.
A welcome end to the day was our visit to a chocolate shop for some great Belgian chocolate (our groups get a discount!).
Day 3
During the morning we visited the Hooge Crater Museum that was located in an old school built to bring people back to the area after the war.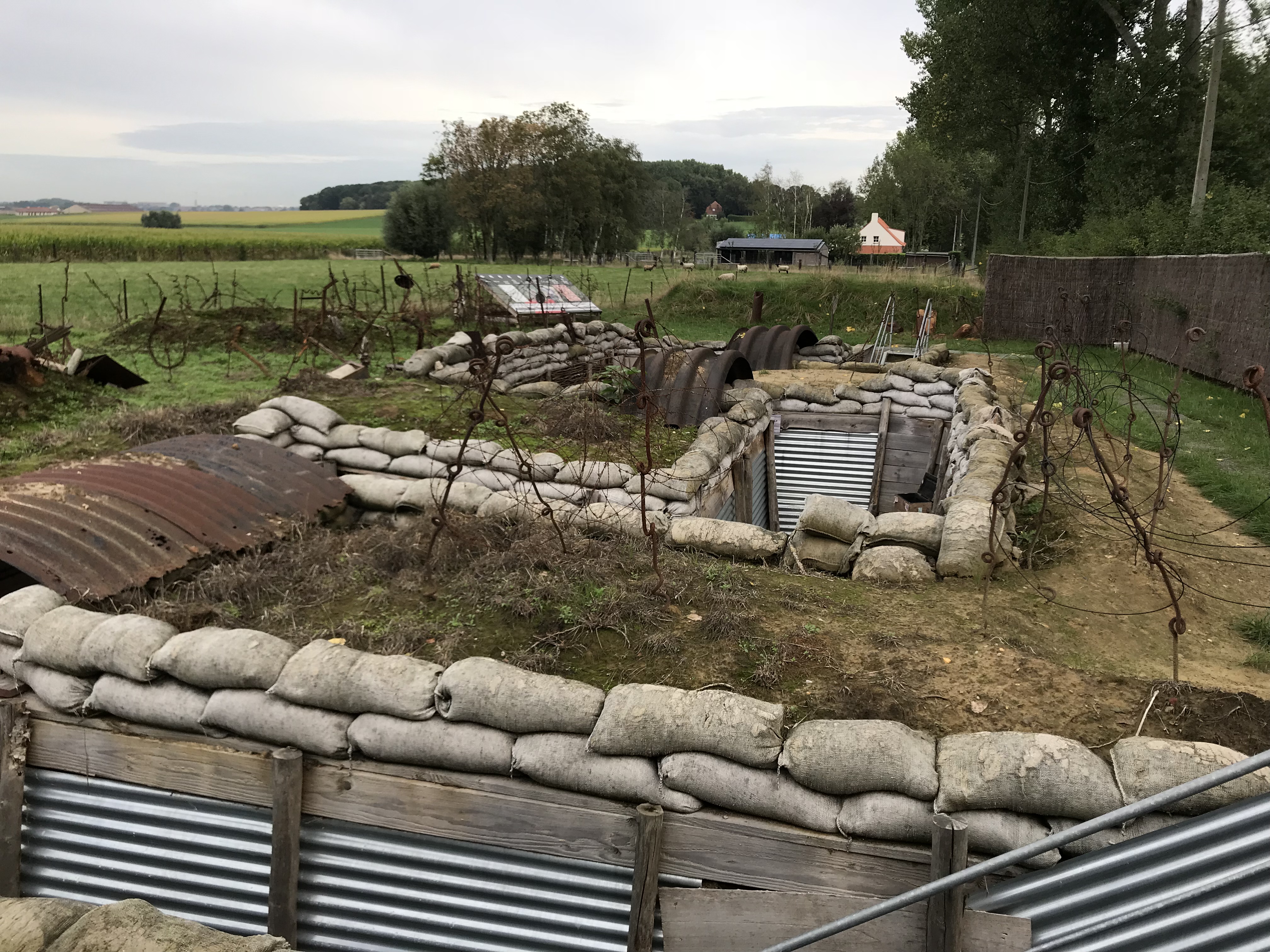 Trenches and medical rooms can be booked out for workshops as well as the café area for lunch. Make sure you try their hot chocolate, it's the best I've ever tasted! Here I am (on the left) enjoying a delicious Belgium waffle with Club Europe Operations Manager Isabel Guilet.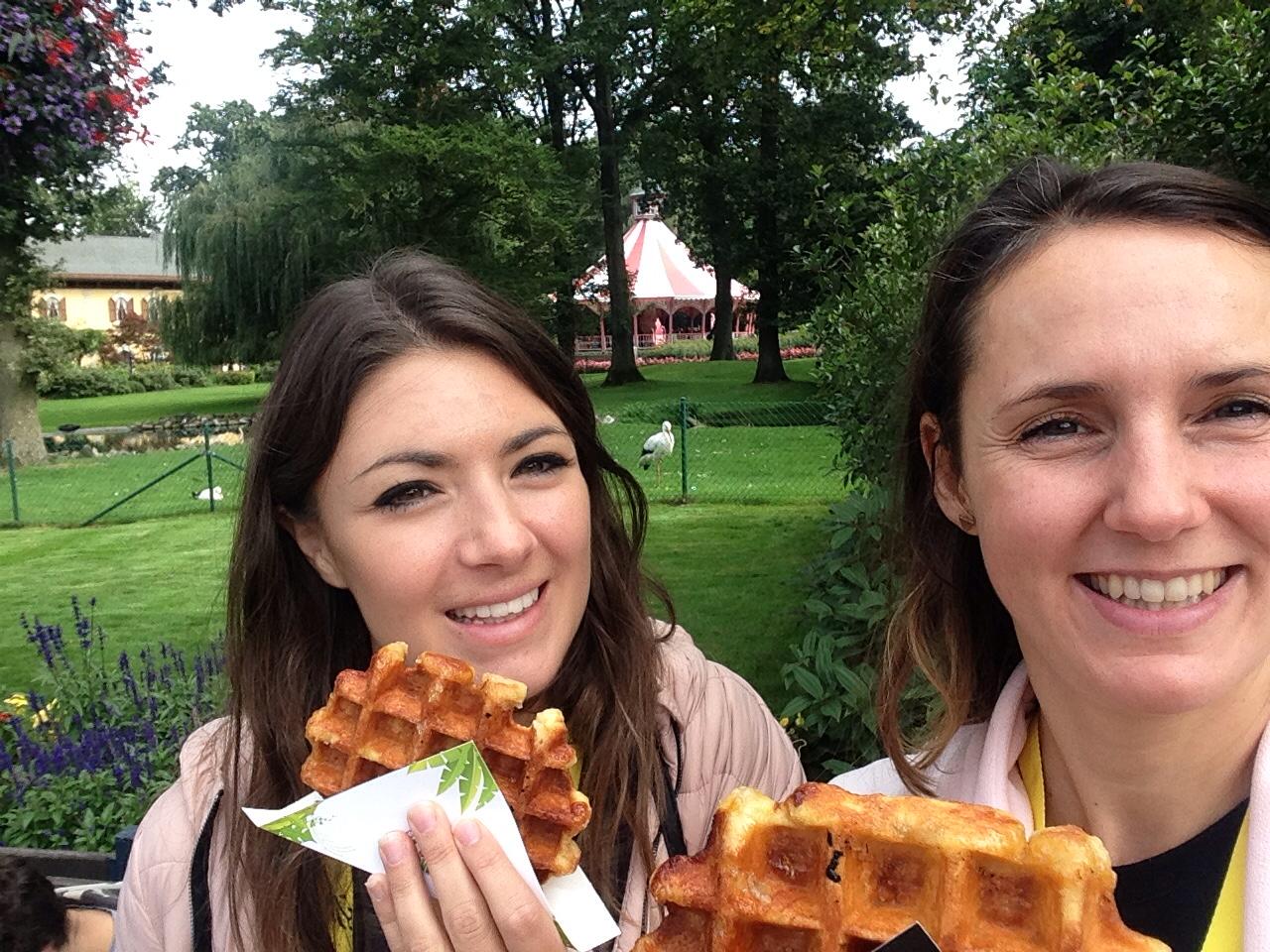 At the Memorial Museum Passchendaele 1917, there were lots of bunkers and trenches to explore. Older groups can take part in the Platoon experience ; where they dress up as a soldier for a day and take the journey (on foot) that soldiers would have taken in WW1.
Our penultimate stop was to Tyne Cot Cemetery, the largest cemetery for British and Commonwealth soldiers in the world for any war. We were read the final letter home from a soldier who is buried here. Sadly he never met one of his children as he was born after he'd passed away. This was very moving and made the whole experience feel more real.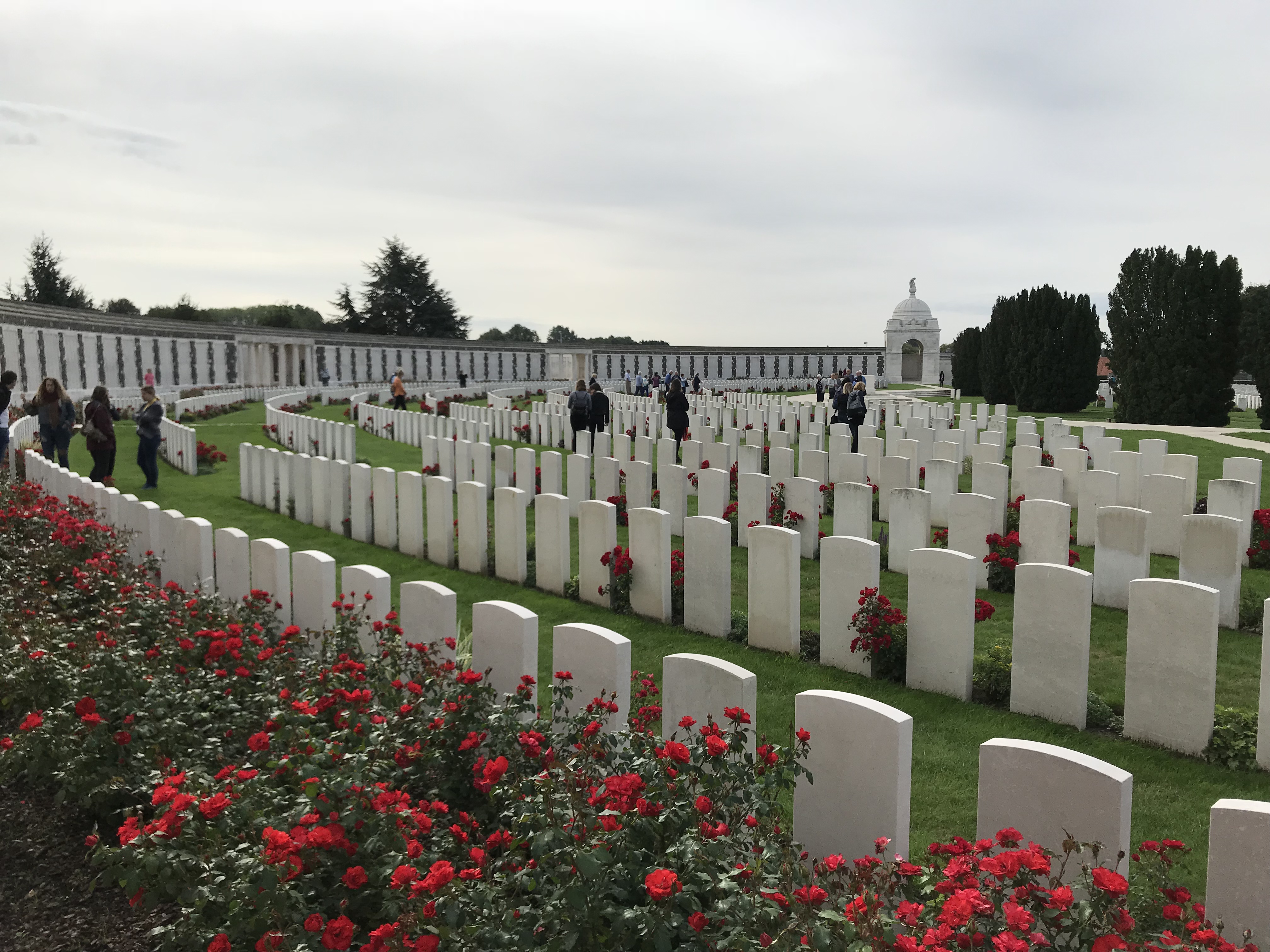 Before heading home, we had lunch at Bellewaerde Park, somewhere for a bit of fun away from the shocking history of the area. This theme park is suitable for all ages. It has a zoo, which started off with just exotic birds to give locals something nice to do after the war. It has grown since then to house elephants, tigers, giraffes, a theme park and soon an aqua park too!
I thoroughly enjoyed my Flanders battlefields trip. I learnt so much from actually being there and seeing these places for myself. I was very moved by the breadth and scale of the battlefields and the individual stories the guides told us of what happened there. It is something that will stay with me for a long time, as I hope it will for our students too if they get the opportunity to do this wonderful educational tour.
Find out more about our educational trips to the Flanders battlefields and all our educational school trips for history students.