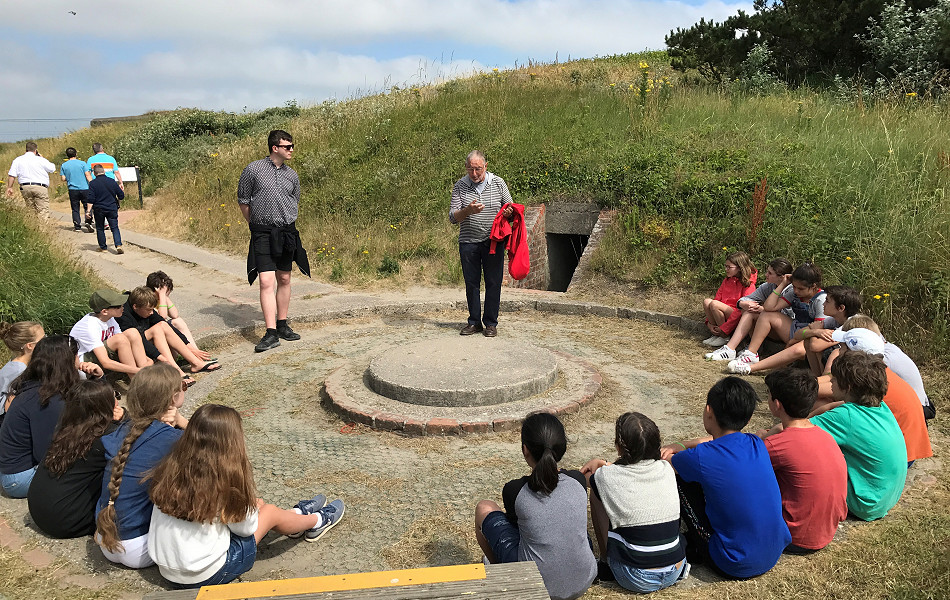 'School trips can have a physical impact; students can see and feel for themselves the weight of history'
Head of Mandarin Jenny Wong leads the cultural trips and now the language trips to China for students from all year groups. Cultural trips have long been part of the annual Activities Week at Latymer Upper School in West London.
"We want to challenge our students. Take them out of their comfort zone, away from their normal day-to-day life and encourage them to try something new and have a new experience.
"Trips abroad really build students' confidence levels and also enable them to build relationships with people they might not otherwise meet in school.
"It's also great for us as teachers to get to know students away from the classroom and for them to get to know us in a new setting: this pays dividends when we get back to school.
"Our trips abroad trips are a wonderful way of supporting the curriculum. These days you can Google everything, but to see and feel the weight of history with their own two eyes has a real physical impact on students.
"The history trips to Germany are particularly powerful; visiting cemeteries and concentration camps. They are such quiet, still places - even the birds don't sing there. It has a big impact.
"Using a specialist tour operator just makes sense; they have done all the research and have all the information for all eventualities at their finger tips and it saves us teachers a huge amount of time.
"Taking students away sometimes means you have to sacrifice some of your free time, but it's so rewarding when you get back to school and kids come up to you and say hello.
"You can see how much they've got out of the trip and that's very satisfying."